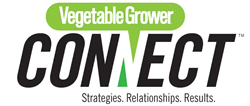 Cleveland, Ohio (PRWEB) May 28, 2014
"VegetableGrowerConnect is an opportunity for some of the industry's most influential leaders to share information and insights while exploring new business opportunities," said Meister Media's U.S. Horticulture Group Publisher Gerry Bogdon. "Growers are able to communicate their goals, concerns and challenges to key supplier personnel. Suppliers will learn what key customers and prospects are looking for in the way of new products, services and technologies."
In-depth business profiles are compiled and shared with participants prior to the event so that they may request and approve 50-minute discussions with the suppliers or growers they would most like to meet. The resultant meetings will be held Nov. 13-14, preceded by a grower forum and welcome reception the afternoon and evening of Nov. 12. VegetableGrowerConnect concludes with breakfast on Nov. 15.
"Business leaders will communicate on a very meaningful level at VegetableGrowerConnect," said U.S. Horticulture Group Editor Richard Jones. "Our goal is to help them establish and strengthen the relationships that help keep their organizations on top."
Participants will also have plenty of time to network and enjoy the amenities of the renowned Rancho Bernardo Inn, named among Travel & Leisure's 2014 World's Best Hotels and Condé Nast Traveler's 2013 Top Spas. The resort is one of several venues Meister carefully selected for its new "Connect" series of events, which also includes FruitGrowerConnect™, GreenhouseConnect™ and GardenCenterConnect™.
"Connect is part of Meister Media Worldwide's evolution in providing agriculture industries with complete connectivity. Together, our events, magazines and digital products equip business leaders for the future," said Bogdon.