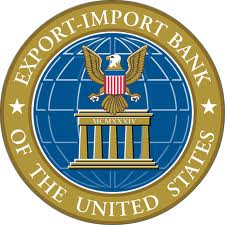 We want to help local businesses... For us, a loss of $12 million is not something to scoff at.
Green Cove Springs, Florida (PRWEB) May 30, 2014
Alternate Energy Technologies, a leading manufacturer of solar thermal energy systems for residential homes and businesses, offers how-to tips for local businesses involved with the export marketing business and associated foreign economies.
Oftentimes, as with the type of business associated with AET, many businesses like those in Florida may find that foreign markets might prove to be a lucrative lead to pursue. For AET, targeting these types of leads did, in fact, prove profitable: its first business sale in Jamaica has since translated to more than $12 million in exported solar thermal energy systems.
Unfortunately, foreign markets and sales for AET are recently being put in jeopardy with the criticism and fight to shut down the Export-Import Bank that has assisted AET in providing credit, financing, and insurance for partnerships overseas. As part of the assistance AET has received from the Export-Import Bank, AET has been able to expand, hire more staff, and vastly strengthen local operations in the home base of Florida.
Without question, AET has remained on guard and is concerned about the nature of their business, and is now issuing how-to tips for businesses in a similar situation:

As your mother always said, be prepared: Plan for the worst case scenario by preparing revised, projected financial goals. Should business have to be shut down overseas, what might a business lose? How can it compensate for a loss of sales?
Be educated and stay on top of the news: Gather materials for alternative outlets. If the Export-Import Bank is shut down, what other options are there? Pooling together resources is ideal, and banding together as a community will help to ensure local jobs stay safe and intact.
Conduct research and be vocal: Who are the critics? How can one voice complaints and support? Finding both opposing and supporting outlets is ideal.
"We want to help local businesses in our same position that might be in jeopardy of steady outsourced revenue. For us, a loss of $12 million is not something to scoff at," said Andrew East, Executive Vice President of AET Solar. "In fact, it's going to mean a lot of layoffs for our fellow folks within the Sunshine State. We're proponents of Congress supporting and reauthorizing the Ex-Im Bank."
For more information about Alternative Energy Technologies, LLC (AET), please visit http://www.aetsolar.com.
About Alternate Energy Technologies, LLC
AET manufactures solar thermal collectors, solar pool heating panels, water heating systems with tanks, pumps, controls, and other system components. AET is a pre-approved federal vendor and works with government entities, and is an Energy Star rated appliance. It also works with vendors to offer engineering and permitting assistance as well as financing options, and has more than 35 years of experience as a trusted industry name.
For more information about Alternate Energy Technologies (AET) Solar, please visit http://www.aetsolar.com.