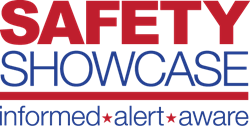 Columbia, Maryland (PRWEB) May 28, 2014
American Small Business Alliance's Safety Showcase Road Tour, May 28, 2014 – The Fort Bliss Safety Showcase will be held June 27, 2014 from 9 a.m. - 2 p.m. at the Centennial. The Safety Showcase brings major corporations and small businesses, which offer an array of safety products, together for this one day event. Registration is open for companies that are interested in showcasing their safety products and demonstrate how to use those products safely. During this event, businesses are able to showcase their safety products and services to safety procurement personnel, unit and activity commanders, soldiers and their family members.
The Safety Showcase Road Tour is taking place in seven different cities. ASBA is excited to kick off this year's road tour by working with partners such as the dynamic speaker Dana Bowman and with the S.A.F.E presenters of Street Smart. Involvement is encouraged by not just military members and their DoD counterparts, but family members and the community.
About
American Small Business Alliance was founded in 2001and has since maintained a consistent commitment to providing outstanding customer service. Our flexible and diversified staff is designed to create customized events for our unique clients.
For more information or to register for this or other upcoming events, please visit the American Small Business Alliance, Inc. website at http://www.asballiance.com.