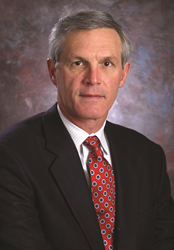 DALLAS (PRWEB) May 29, 2014
Daniel P. Novakov, shareholder in the Dallas office of the international law firm Greenberg Traurig LLP, has been honored with the "Father of the Year" award presented by the 2014 Father of the Year Committee. Novakov is among three honorees that were recognized on Wednesday, May 20 at a special luncheon at the Frontiers of Flight Museum. In addition to this ceremony, each honoree was invited to select a local charity to receive a gift from the Father of the Year Scholarship Fund. Novakov selected the Bishop Dunne Catholic School in Oak Cliff to be the beneficiary of this gift.
The Father of the Year Awards Committee was founded in 1976 by Dallas men's apparel entrepreneur Sylvan Landau to honor outstanding fathers for their contributions to family life and with the stated purpose of supporting charities benefitting children and families in the DFW community. During the past 38 years, the Father of the Year Awards Committee has given nearly $4 million in contributions to area charities, the Father of the Year Scholarship Fund and the Sylvan Landau Founders Award benefiting area students.
"We congratulate Dan for this outstanding award," said Stephen C. Carlin, managing shareholder of Greenberg Traurig's Dallas office. "Dan is a true reflection of what it means to be a good father, a good man and good attorney. His integrity and personal involvement with his family and with the families he represents are traits that I admire in him as a colleague and make him deserving of this recognition. "
Novakov's practice involves transactional tax planning for federal, state and international tax matters. He has a broad based practice in corporate tax matters; investments; securities offerings; U.S. activities of foreign taxpayers; foreign activities of U.S. taxpayers; executive compensation and employee equity arrangements; partnerships and S corporations, charitable organizations; and federal and state tax controversy work. He also has experience in advising clients regarding wealth planning, including wills and trusts, charitable giving strategies, family limited partnerships, and other family entities, family foundations as well as trust and estate matters.
About Greenberg Traurig, LLP – Texas
Greenberg Traurig has more than 100 attorneys in Texas, serving clients from offices in Austin, Dallas and Houston.
About Greenberg Traurig, LLP
Greenberg Traurig, LLP is an international, multi-practice law firm with approximately 1750 attorneys serving clients from 36 offices in the United States, Latin America, Europe, the Middle East and Asia Greenberg Traurig is among the Top 10 law firms on The National Law Journal's 2013 NLJ 350, an annual ranking of the largest firms in the U.S. For additional information, please visit http://www.gtlaw.com.