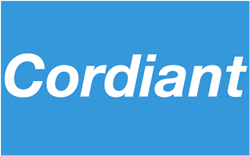 With the only solution in the world currently to seamlessly integrate Learning, Collaboration and Performance, we are positioning ourselves against incumbent vendors of LMS, Enterprise Social Networks and traditional Performance Management Systems
San Diego, CA (PRWEB) June 24, 2014
Cordiant Technologies today announced the launch of Cordiant, a SaaS-based Learning, Collaboration and Performance platform built for high-performance enterprises.
Developed over 18 months by the company's product engineering team in India, Cordiant is a revolutionary software infrastructure that tracks the daily performance, almost real time, of every single individual and teams in knowledge-driven enterprises.
Built on the Social, Mobile, Analytics and Cloud stack, the Cordiant Platform delivers formal, compliance-led, informal, social and on-demand learning on both tethered and mobile devices. Instead of the archaic SCORM, the entire platform has been instrumented with the new xAPI/ TinCan for tracking not just learning, but also performance.
Combining this with community content as crowd-sourced by potentially every member of the organization and full-blown contextual social networking available all across the platform, Cordiant provides one powerful workspace for people to learn, collaborate and perform at their best, to meet their individual, team and organizational goals.
"With Cordiant being the only solution in the world currently to seamlessly integrate Learning, Collaboration and Performance, we are positioning ourselves against incumbent vendors of Learning Management Systems, stand-alone Enterprise Social Networks and traditional Performance Management Systems", said Dennis Paul, President & CEO of Cordiant Technologies.
About Cordiant Technologies: Founded in 1995, Cordiant Technologies has its primary business in North America and Europe, with its product engineering team based in India. A successful provider of Outsourced Product Development for most of this century, Cordiant transformed into an Enterprise Software Platform company in early 2013.