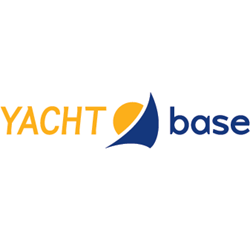 Croatia is an increasingly popular destination for boating enthusiasts and consistently ranks as one of the world's top 10 places to sail by Lonely Planet and Sailing Europe.
Rijeka, Croatia (PRWEB) June 04, 2014
Yacht Base, Croatia's biggest yacht charter agency, is now accepting bitcoins for boat rentals through bitpay.com. Increasingly popular, bitcoin payments are a secure alternative to credit cards, bank transfers and cash for both online and offline purchases.
Also known as crytocurrency, bitcoins were first introduced in 2008 by Satoshi Nakamoto as a decentralized, peer-to-peer form of electronic currency that bypassed government regulation and traditional banking institutions. The first bitcoins were generated in 2009 and valued at under a penny. Today's values fluctuate according to global supply and demand, but they hover around the $550 to the $650 range.
For international purchases, bitcoins are especially convenient. There are no currency exchanges to make, transaction fees are extremely low compared to bank transfer and credit card fees, and the customer can retain an unparalleled degree of anonymity. Due to the highly encrypted nature of bitcoins, the risk of fraud and identity theft is practically nonexistent. Most importantly, payment is secure and virtually instantaneous.
As an open-source protocol, the bitcoin algorithm and methodology are freely available to everyone. This strictly digital currency is composed of increasingly sophisticated encrypted keys that are recorded in a public ledger known as the block chain as they trade hands. Individuals act as bit miners to verify each transaction, assign the traded bitcoins new keys and record the transfer in the block chain in exchange for transaction fees paid in bitcoins. Typically, multiple bit miners verify each transaction to ensure the highest level of authentication and security.
Bitcoins can be obtained in a number of ways including purchasing them from individuals or brokers, accepting them as payment for goods or services, or earning them through bitcoin mining. Chartering a yacht or other type of boat through Yacht Base with bitcoins is simple. Once a vessel is chosen, Yacht Base sends an invoice with a link that allows the client to remit payment with just a few clicks.
Croatia is an increasingly popular destination for boating enthusiasts and consistently ranks as one of the world's top 10 places to sail by Lonely Planet and Sailing Europe. Composed of more than a thousand individual islands surrounded by white sand and blue water, this European country is nestled in the warm Mediterranean region next to the Adriatic Sea along the Dalmatian Coast. The weather is perfect for most of the year, the local population is welcoming and the recreational options are virtually endless.
With the convenience of a dedicated yacht or sailboat, island hoppers can enjoy the privacy of the most remote island one day and take advantage of every modern convenience in a fully developed seaport the next. For those not content to anchor for the night within a hidden cove, The Dalmatian Coast comes alive as the sun sets with a wide range of opportunities for fine dining and entertainment. Fresh seafood is the regional specialty, and many guests find that a gourmet meal is the perfect prelude to an evening filled with dancing, cocktails and music at one of the island nightclubs.
During the day, the warm water surrounding Croatia's island chain and coastal region is crystal clear and inviting. In addition to cruising the natural channels and bays, this area offers a wide variety of recreational activities including swimming, snorkeling, diving and fishing. Whether vacationers decide to relax and soak up the sun or land a trophy, they'll never forget their Mediterranean sailing adventure.
In operation since 2002, Yacht Base has evolved into one of the biggest yacht charter agencies in the Adriatic. They offer more than 3,500 individual vessels for hire including sailboats, motor boars, catamarans and gulets, but they specialize in luxury yachts equipped with every amenity imaginable for the most enjoyable sailing holidays Croatia can deliver.
Clients are not required to have a captain's license or be an experienced sailor to rent a yacht, sailboat or other type of vessel from Yacht Base. This charter agency can supply the captain and a full crew as well as provision the boat with a full supply of groceries, Croatian wines and other necessities, transport groups from the airport and back, arrange for guided excursions or diving lessons or handle any other type of request. For the best experience, special requests should be made in advance with Yacht Base. As a full-service yacht charter agency, their concierge specialists have partnered with the best vendors in the Adriatic region to deliver any service they don't supply directly.
In addition to offering the most reliable yacht charter Croatia has to offer, Yacht Base is a member the Croatian National Tourist Board, the Association of Croatian Travel Agencies and the Yacht Pool. All payments are fully insured through Yacht Base's participation in Yacht Pool making this vacation option risk free from a financial perspective. Clients can reserve a boat of their choice for a sailing holiday in Croatia at http://www.yacht-base.com.