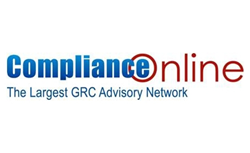 Amsterdam, The Netherlands (PRWEB) May 31, 2014
This seminar will cover principles and guidelines of GRC as they apply to cloud computing. It will address various classes of service level agreements for the cloud.
For more information or to register for the seminar, please click here.
Seminar instructor Javier F. Kuong is the President and Principal Consultant of Management Advisory Services & Publications (MASP), an organization that for over 30 years has been devoted solely to consulting, training, publications, research and development in Enterprise and IT Governance, Compliance, Auditing, Security, Service Level Agreements and Business Continuity Planning. He is the author of over 40 books and treatises in the above fields of expertise. He is the author of a very recent book entitled: "Service Level Agreements for Cloud Computing – Guidelines for Selecting Cloud Service Providers."
During the two day interactive seminar, Mr. Kuong will discuss Governance, Risk Management and Compliance (GRC) issues for the cloud. He will cover fundamental principles and guidelines of GRC as they apply to cloud computing. Attendees will learn approaches and the key elements involved in preparing a sound set of Service Level Agreements (SLAs) for cloud computing. This seminar will also provide practical guidelines for the safe selection of cloud service providers to ensure adequate GRC provisions are satisfied.
The course will assist executives and professionals in practicing responsible due diligence for cloud computing. IT executives, CIOs, systems and datacenter professionals, Chief Security Officers (CSOs), Chief Technology Officers (CTOs), security and control professionals, corporate and IT governance officers, internal and external auditors, technology assessors, management consultants and cloud service providers will benefit from this seminar.
Date: Thursday, June 26 (8.30 AM- 4.30 PM) and Friday, June 27, 2014 (8.30 AM- 4.30 PM)
Location: Amsterdam, The Netherlands
Registration Cost: $1699.00 per registration
Early bird discounts: For discounts on early registrations, please click here..
Register by phone: Please call our customer service specialists at +1-650-620-3937 or email to customercare(at)complianceonline(dot)com
For more information on ComplianceOnline or to browse through our trainings, please visit our website.
About ComplianceOnline
ComplianceOnline is a leading provider of regulatory compliance trainings for companies and professionals in regulated industries. ComplianceOnline has successfully trained over 35,000 professionals from 9,000 companies to comply with the requirements of regulatory agencies. ComplianceOnline is headquartered in Palo Alto, California and can be reached at http://www.complianceonline.com. ComplianceOnline is a MetricStream portal. MetricStream (http://www.metricstream.com) is a market leader in Enterprise-wide Governance, Risk, Compliance (GRC) and Quality Management Solutions for global corporations.
For more information please contact:
A Reuben Bernard
Manager of Program Marketing
ComplianceOnline
2600 E Bayshore Rd
Palo Alto CA USA 94303
650-620-3937 phone
650-963-2530 fax
reuben(at)complianceonline(dot)com
http://www.complianceonline.com