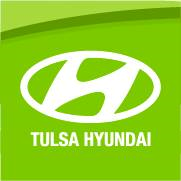 Hyundai is committed to catering to the ever-changing needs of our customers.
Tulsa, Oklahoma (PRWEB) May 31, 2014
The Hyundai Santa Fe and Sonata have taken Tulsa by storm with their premium safety and design features, but now they have been anointed with another significant accolade.
The 2014 Santa Fe Sport and 2014 Sonata have been awarded The Car Book's 'BEST BETS' in the 34th edition of the seminal American car-buying guide. This is not a new feat for the Hyundai Sonata which has earned this award every year since 2011.
The Car Book awards the "BEST BETS" decoration each year to the latest models that adhere to all the needs of American consumers. The automobiles are rated in nine categories that are paramount to the score of the vehicle which include rollover, preventative maintenance, repair costs, warranty, fuel economy, customer complaints, safety features, crash tests, and insurance costs.
"Hyundai's 2014 Santa Fe Sport and Sonata continue to go above and beyond our customers' expectations whether it is the vehicle's safety features or sleek designs," said Tulsa Hyundai Customer Loyalty Manager Emily Taylor. "This also helps to improve the overall car buying procedure by creating better choices for our customers."
Each of these models mentioned have risen far above other midsize sedans with its astounding features and designs. The Sonata is one of the most trophied vehicles in the entire Hyundai lineup, because of the high-rated fuel economy and tech features like Blue Link and a 7" Infotainment System. Additionally, the 2014 Santa Fe Sport offers comfort, adaptability and is a practical choice for every driver and passenger that climbs aboard.
"Hyundai is committed to catering to the ever-changing needs of our customers and receiving the 'BEST BETS' accolade acknowledges our capabilities to deliver high-quality automobiles throughout our model lineup," says Scott Margason, director of Product Planning, Hyundai Motor America.
Regardless of the reason that you're searching for a new vehicle, you will have the peace of mind knowing that the 2014 Hyundai Santa Fe Sport and the Hyundai Sonata will provide top-quality amenities with the midsized sedan class, and at the best price possible.
For the Hyundai Santa Fe, Hyundai Sonata along with new and used cars in Tulsa, stop by Tulsa Hyundai and take a look at one of the 'Best Bets' on the road, or give us a call at 866-387-9924.