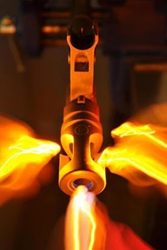 There are many AR-15 muzzle brakes on the market, some of which are just for show. We chose these manufacturers because their devices are tested and proven by industry professionals.
Saint Charles, MO (PRWEB) June 01, 2014
Tactical Shit continues to grow their store offering and now boasts muzzle brakes for both AR-15s and AK-47s from a variety of well respected manufacturers in the industry. This is the latest move in Tactical Shit's drive to provide the best and most awesome tactical accessories and gun parts in the industry.
Tactical Shit has partnered with notable manufacturers such as Lantac USA, Primary Weapons Systems, VG6, and Alex Pro Firearms among others and now offers a variety of different models and makes of muzzle brakes. Tactical Shit also offers a variety of other tactical gun accessories as well.
A muzzle brake, also know as a compensator, reduces recoil and muzzle movement for a faster follow-up shot in defense or competition shooting scenarios. Some also reduce muzzle flash which gives the shooter's location away during night time operations.
Tactical Shit is a community site tailored to law enforcement, military personal, professional operators, avid shooters and second amendment lovers nationwide. Tactical Shit began as a Facebook fan page on Jan 2nd 2013 by a former gang and narcotics unit police officer from St. Louis MO.