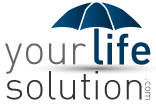 Chicago, IL (PRWEB) June 01, 2014
YourLifeSolution.com, a service which helps consumers compare life insurance products entierely online, has recently created and published a parody of the 'Geico Kash' character which is described as a bundle of money with eyes on it. "The pictures were uploaded to a Flickr account and pretty much speak for themselves," said Eric Smith, the founder of YourLifeSolution.com.
The link to view the parodied pictures is shown below. YourLifeSolution.com has future plans to parody the viral commercials of Thai Life insurance company and to create irreverant versions of life insurance commercials that are generally described as sentimental.
Flickr.com/photos/yourlifesolution is the location of the images
Consumers interested in viewing their own online life insurance quotes are encouraged to do so at YourLifeSolution.com, or by calling Eric Smith at 888.374.2764.