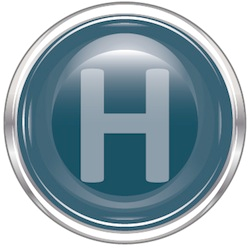 We will ensure that medical device reps can sell the way hospitals want to buy through a comprehensive understanding of the processes involved.
(PRWEB UK) 3 June 2014
Self-development coach and author Michael Smith is joining medical training company HC Skills International to head up a team that will transform the commercial training that medical device company employees receive to ensure that they are optimally aligned with new hospital procurement processes in the United Kingdom.
His vast knowledge of the medtech industry and his experience as a sales, marketing and motivational instructor are seen as critical to the development of new "fit-for-purpose" courses that address the needs of both the healthcare industry and hospitals.
A new course will be added to HC Skills' existing list of respected training programmes in order to equip these external workers with verifiable competence that will meet the requirements of hospital procurement managers, who are working to increasingly strict budgetary controls.
The course – Principles of Congruent Selling in Clinical Procurement for Healthcare Industry Professionals – is designed for medical device company employees who provide equipment and technical support to clinical teams in patient-sensitive areas, including operating theatres.
In the past, medical device companies were permitted to have direct contact with surgical teams to promote technical equipment but this is no longer acceptable.
Hospital procurement departments now have sole responsibility for equipment purchases and associated technical support, so medical device companies will have to adapt their way of working to meet new requirements.
Furthermore, new Department for Health rules governing procurement processes – which apply across the United Kingdom – have been introduced and will have to be observed by companies and employees who sell to health authorities and who provide back-up for that equipment.
This has led to confusion over credentialling schemes that are now being introduced by individual hospitals, how they will be implemented and who will be permitted access to patient-sensitive areas.
Under the prevailing legal conditions in the UK, no law is broken when medical device company representatives are present in hospital clinical areas. However, they may pose an unquantifiable legal risk to the hospital, their employers and themselves. These individuals are required to know and understand the protocols which apply in clinical areas, including those pertaining to patient safety, inoculations, background checks, drug tests, infection control, data protection and other relevant factors.
The Principles of Clinical and Procurement Selling for Healthcare Industry Professionals course is the first of its type in the UK and is designed specifically for those in commercial roles.
HC Skills, who are based at the Golden Jubilee National Hospital in Clydebank, near Glasgow, will host the first course at Weetwood Hall Hotel & Conference Centre, Leeds, on June 26 & 27, 2014.
Michael Smith, whose company, Developed Edge has created a range of dynamic sales and leadership programmes, established a successful career in the medical device industry which saw him appointed to numerous senior roles with multi-national companies.
He said: "We will ensure that medical device reps can sell the way hospitals want to buy through a comprehensive understanding of the processes involved.
"We're delighted to be part of this new and unique programme. Our vision at Developed Edge is to become international leaders in the delivery of training and development programmes for individuals, groups and teams, and so partnering with HC Skills International provides a unique opportunity to not only work with a renowned and respected training provider but also to make a difference in an industry which is especially close to our hearts."
HC Skills CEO Diane Irvine said: "Our new course will produce what hospitals want – sales professionals who are well-informed and who are clinically, professionally and credibly qualified.
"Procurement managers take control of the cost and risk to the hospital – we'll take the headache away of unqualified workers who lack the requisite knowledge."
All HC Skills courses result in government-recognised, externally validated, competence-based qualifications, which ensure that medical technology companies and their representatives are not compromised and that the legal position of hospitals is protected.
HC Skills, which has led training and qualification access programmes for more than 7,000 industry professionals in a host of disciplines, is a training partner of the Royal College of Physicians and Surgeons of Glasgow.
In February, 2014, the Association of Anaesthetists of Great Britain and Ireland, which is the professional body that represents more than 10,500 anaesthetists across the British Isles, officially recognised a new training course developed by HC Skills for industry organisation Barema.  
Barema is the premier UK organisation representing the interests of companies providing anaesthetic and respiratory medical device support to clinicians and has worked in partnership with HCS to develop a training programme that meets requirements specific to its field of expertise.
To find out more, contact HC Skills International via their website (http://www.healthcareskillscom), by phone +44 (0)141 951 5646 or email: admin(at)healthcareskills(dot)com