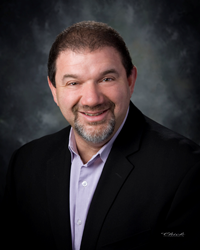 I will be revealing the first ever Wi-Fi device that lets you actually use YOUR Smartphone as the satellite phone
Portsmouth, NH (PRWEB) June 03, 2014
GlobaFone, a leading multi-carrier satellite service provider has announced a free webinar that will show, for the first time, a satellite-based device that will enable voice and data communications from no-satellite Smartphones. The webinar will be presented June 20 at 11:00 AM Eastern time. Register HERE.
"Until now, if you wanted to use a satellite phone, you had to buy and use a satellite phone, a separate device," said GlobaFone CEO Lou Altman. "I will be revealing the first ever Wi-Fi device that lets you actually use YOUR Smartphone as the satellite phone."
The webinar will look at the trends in the satellite industry and how one of these trends has been fulfilled by making it easier for people to use satellite communications.
"People are comfortable with their phones, iPads, tablets, etc.," said Altman. "So if we in the industry can enable a higher ease of use, it is good for everyone." The webinar will last about 45 minutes and interested parties can register here:
Title: Your Smartphone is a Satellite Phone
Date: Friday June 20, 2014
Time: 11:00 AM - 11:45 AM EST
Register: HERE
ABOUT GLOBAFONE:
GlobaFone of Portsmouth, NH is an award-winning, leading service provider of satellite voice and data solutions to Federal, State and Local Governments, and corporate clients. GlobaFone solutions include five brands of satellite communications – Iridium, Inmarsat, Globalstar, Thuraya and VSAT. GlobaFone also provides cellular service for rent or lease with coverage across the planet.