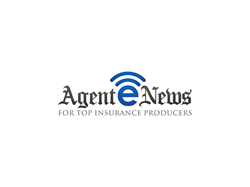 AgenteNews shines as a cutting-edge, industry-leading treasure for both insurance novices and insurance veterans alike.
Clearwater, FL (PRWEB) June 03, 2014
Last month, Agent Link's online publication, AgenteNews, re-launched with even more exciting features to engage insurance agents including a video content section, a forum for important insurance discussions, and a company profile locater. The most recent addition to the site is the Fun & Games section—a collection of custom-designed crossword puzzles with word searches and other insurance-themed quizzes and puzzles forthcoming.
These puzzle clues range from basic industry vocabulary to information about insurance carriers and their products to compliance issues and legislation. Now, agents stay informed about the insurance industry while also having fun.
Perhaps the best part is that the re-launched AgenteNews uses Responsive Website Design, meaning that agents and other industry professionals can play these games and complete these puzzles with ease on their tablet or smartphone without scrolling around and struggling to see everything because the site will automatically adjust to different browser sizes and devices.
"AgenteNews is no longer just the leading online resource for informative insurance articles," said Agent Link President Senia Gramajo, "Now, it's truly a one-stop shop for anything and everything an active insurance agent could want ... including entertainment."
The feedback so far speaks for itself:
"AgenteNews not only provides a valuable resource for sales, marketing, and product insight," said National Guardian Life's Sales VP for Group Markets Nick Ortner, "It also makes available a valuable opportunity for exposure to a vast network of insurance industry professionals."
"AgenteNews shines as a cutting-edge, industry-leading treasure for both insurance novices and insurance veterans alike," said Master Sales Trainer, Consultant and Author Troy Clark, "Thank you for your passion to beacon honorable ethics, the latest information, and sound advisement in a rich portfolio of weekly articles by top industry leaders. I feel honored to benefit as both a reader and a contributor."
To learn more about this groundbreaking online resource, visit http://www.agentenews.com.
If you're an insurance professional who'd like to gain exposure by contributing to AgenteNews, contact editor(at)agentenews(dot)com.
###
About AgenteNews
AgenteNews is an online publication distributed to half a million life, health and annuity agents and advisors. It contains insightful articles that help agents grow their business and keep them up-to-date with the insurance and financial services industry. Article contributors for AgenteNews consist of insurance and financial services professionals who write about their fields of expertise: life insurance, health insurance, annuities, sales, marketing, financial planning, Medicare, technology, and more. Visit http://www.agentenews.com for more information.
About Agent Link
Agent Link is a leading insurance marketing and consulting firm serving IMOs, FMOs, MGAs, insurance carriers, industry vendors, and insurance agents. Agent Link's team of professionals stands out for its wide range of marketing services that integrate high-powered multimedia channels for brand exposure, content marketing, and lead generation. With innovative market research and an award-winning creative force, Agent Link is dedicated to getting results. For more information, visit http://www.agentlinkmarketing.com.