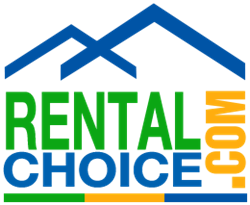 (PRWEB) June 03, 2014
Rental Choice(.com) is proud to announce a new advertising partnership with Synergy Real Estate Group. Synergy is comprised of real estate professionals from all sides of the industry.
As a result of the new partnership, the Rental Choice (.com) directory will feature Synergy Real Estate Group, who will receive custom advertising that focuses on their property management services. Visitors to Rental Choice (.com) are able to learn more about Synergy Real Estate Group by visiting their profile page on the directory. This profile page allows users to click through to Synergy Real Estate Group's website, which lists properties currently under their management. Users can also call Synergy Real Estate Group directly or submit a brief contact form to communicate via email.
Synergy Real Estate Group has a combined experience in Real Estate Sales, Scattered Property Management and Association Management. Their experience and services makes Synergy the preference for many people seeking real property solutions. Established in 2009, Synergy has true desire to serve the greater needs of clients. Synergy offers to each of it's property owners a host of services, as well as peace of mind, concerning their investment property. There are no delays with call takers or receptionist that can not answer the questions about the property. The manager assigned will do a complete walk of the property prior to listing the property for lease this enables the property a manger to have firsthand knowledge of the property. Synergy takes a hands on approach to property management, with a dedication to one on one communication, taking the time to listen and to find solutions.
Rental Choice (.com) uses targeted marketing strategies to reach out to property owners and offer them free access to the online directory. The property owners are then able to connect directly with a property manager in their local area either through a form sent directly to the company email, phone or by visiting their website directly for more information from a link that is provided on the advertiser's landing page. To learn more about Rental Choice (.com), visit http://www.rentalchoice.com.
###