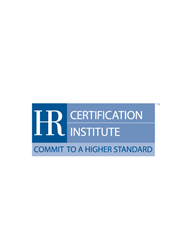 Issa will will play an integral role in ensuring that service to our certificants continues at the highest levels possible as our community of HRCI certified professionals grows.
Alexandria, Va (PRWEB) June 03, 2014
The HR Certification Institute (the Institute), the internationally recognized certifying body for the HR profession, announced today that Amine Issa, Jr., PHR®, has joined the organization as its director of client relations. Issa has served as an item writer and review panelist volunteer for the Institute since 2010. In his new role, Issa will oversee a staff of 12 in the area of global client relations and services, reporting to Thomas Nordby, CAE, chief operating officer.
"We have a community of more than 135,000 HR professionals who consider our certifications to be a valuable and visible demonstration of their competence and commitment to the profession and to their careers," said Nordby. "Amine holds our Professional in Human Resources credential, and he helped the Institute create the exams for our Human Resource Business Professional and Human Resource Management Professional. He was a perfect candidate for our team and will play an integral role in helping to ensure that our service to our certificants continues at the highest levels possible as our community grows."
Issa has more than 20 years of experience in consulting, process improvements and operations. He was most recently with ADP – Employease, Inc. as an executive relationship manager. Other previous experience includes positions with Mercer HR Services and Watson Wyatt Consulting – HR Technologies. As a global consultant in the HR outsourcing arena, Issa has provided leadership decisions surrounding Human Capital Management, full-service HR delivery for multiple accounts; client relations; direct supervision of multi-functional teams; budgeting; resource allocation; implementation and administration of various-sized client programs, employee population, and business processes.
Issa speaks English, Dutch, Spanish, French, Papiamento and Arabic, and has volunteered and worked as an ESL program coordinator, language teacher and university preparation instructor. He earned his Global TESOL Certification from the University of Georgia; his Master of Arts in International Affairs from the George Washington University, in Washington, D.C.; and both a Bachelor of Science in Chemistry and a Bachelor of Business Administration in Management & Personnel from Mississippi State University in Starkville.
About the HR Certification Institute
The HR Certification Institute, established in 1976, is the internationally recognized, independent certifying organization for the Human Resources Profession. The HR Certification Institute is the global leader in developing rigorous exams to demonstrate competence, mastery and real-world application of forward-thinking HR practices, policies and principles. Today, more than 135,000 HR professionals worldwide proudly maintain the HR Certification Institute's credentials as a mark of high professional distinction. The HR Certification Institute offers a comprehensive portfolio of advanced professional credentials for HR professionals worldwide. Visit http://www.hrci.org to learn more.