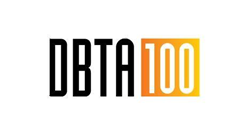 Appfluent is the only solution to provides IT with extensive visibility into multiple Big Data platforms via a single view.
Rockville, MD (PRWEB) June 03, 2014
Appfluent Technology Inc., an enterprise software company transforming the economics of big data warehouse systems and Hadoop, has been named to DBTA Magazine's Top 100 list for the second year in a row.
"We are honored that DBTA continues to recognize Appfluent's contributions to the data management marketplace," said Frank Gelbart, CEO of Appfluent. "Appfluent is the only solution that provides IT management with extensive visibility into multiple Big Data platforms via a single, integrated view. This information helps our customers to save millions in annual IT spending."
Follow Appfluent on Twitter @appfluent
About Database Trends and Applications
Database Trends and Applications is a magazine covering data and information management, big data, and data science. The website, dbta.com, connects visitors with whitepapers, webinars, and other learning opportunities in the field. The DBTA magazine and website delivers advanced trends analysis and case studies serving the IT and business stakeholders of complex data environments.
About Appfluent
Appfluent provides IT organizations with unprecedented visibility into their Big Data systems to reduce costs. Appfluent helps companies put the right workload on the right system, across data warehouses, business intelligence, and Hadoop. Seeing every analytic and Extract, Transform and Load (ETL) that hits Big Data systems, Appfluent can see where organizations are wasting expensive compute and storage. With Appfluent, enterprises can address exploding data growth with confidence, proactively manage performance of BI and data warehouse systems, and realize the tremendous economies of Hadoop.