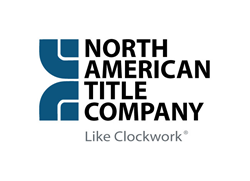 (PRWEB) June 04, 2014
North American Title Group has contracted with Real Estate Data Shield (REDS) to provide online training for its settlement services employees as well as other personnel, addressing compliance with data privacy laws and regulations. REDS' award-winning e-courseware, "Privacy and Security for Real Estate Settlement Services Companies," will cover appropriate procedures and practices to ensure compliance with those laws and regulations impacting the company's business and data-handling operations.
"Data security plays a very high level of importance in our business, and it is a topic of increasing concern for all our customers, both home buying and selling consumers as well as lenders," said Jeff Howeth, general counsel, North American Title Group. "In addition, implementing a privacy and information security program to protect non-public personal information is a key pillar of the American Land Title Association's 'Best Practices.'
"North American Title has chosen REDS' system to provide training on this critical topic for all our associates," added Howeth.
The online training will guide North American Title associates through the different types of personal information, compliance with laws and regulations, lifecycle of files and storage, as well as data-handling operations. Associates will then be required to review and acknowledge security and confidentiality policies currently in place at North American Title.
"We're happy to support North American Title Group's efforts to arm their employees with information security training tools," said Christopher Gulotta, chief executive officer, REDS. "Their certificate of completion is evidence of North American Title Group's awareness and proficiency in the applicable laws, rules, regulations and best practices for security compliance."
About North American Title
With well over 1,000 associates and a vast network of branches from coast to coast, North American Title (NAT) is among the largest real estate settlement service providers in the United States. Consisting of both agent and underwriter operations, NAT reported annual net revenues in fiscal 2013 of $185 million. The company also has the resources and stability of a wholly owned subsidiary of an S&P 500 company with over $11.0 billion in assets (fiscal quarter ending Nov. 30, 2013). North American Title's agency network operates nationally under the name North American Title Co. (NATC), and is located in 17 of the fastest-growing states: Arizona, California, Colorado, Delaware, Florida, Illinois, Indiana, Maryland, Minnesota, Nevada, New Jersey, New York, Pennsylvania, Texas, Utah, Virginia and Washington, D.C. Through our relationship with our expanding affiliate network, NATC provides real estate settlement services in all 50 states. NAT is headquartered in Miami, Fla. To learn more, visit http://www.nat.com
About Real Estate Data Shield
Real Estate Data Shield, through its Compliance Management Platform (over 5,000 licensed users), provides our industry's first and best-in-class security compliance solutions including: (i) written information security & related policy templates; (ii) double award winning staff training e-courseware; (iii) a security self-assessment tool to identify gaps in security and prepare for lender/regulator audits; and (iv) through Security Compliance Associates (SCA) complete an On-Site Information Security Assessment & Certification. Our Executive Team includes recognized title and settlement industry thought leaders, as well as internationally recognized privacy and data security legal, regulatory and compliance experts. More information can be found at http://www.realestatedatashield.com