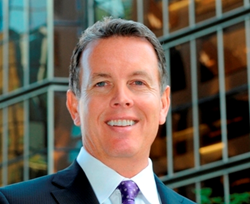 Toronto, Ontario (PRWEB) June 05, 2014
Medgate, the leading global provider of Enterprise Environmental, Health & Safety Data Management Solutions, is delighted to announce that it has appointed a new Vice President Global Sales, Greg Durand.
Greg brings to Medgate over 20 years of Sales, Business Development and Marketing Management in the finance, technology and medical sectors, with experience in North American, European, Latin American and Asia Pacific markets. He has extensive experience within growing organizations in both mature and early-stage environments, with consistently high achievement in leading firms including PriceMetrix, Algorithmics (now IBM), INEA (now SAP), 724 Solutions and Johnson and Johnson.
Greg's early career included time at Johnson and Johnson Surgical group in sales and product management. He ran North American buy-side sales at Algorithmics, a leading Risk Management firm, during a period of growth which saw that firm grow from 350 people to over 700.
Greg has completed various professional development programs and holds a B.Sc. in Physics from the University of British Columbia.
Medgate President, Mark Wallace welcomed Greg to the company, saying "We are pleased to have attracted someone of Greg's experience and talent to the Medgate team. His track record of leading operational improvements and revenue growth will help us to meet the objectives of our growth strategy."
About Medgate
Medgate™ (http://www.medgate.com) is the leading global provider of software for environmental, health, and safety data management. Available in multiple languages, Medgate software is used across the globe in hundreds of the best known corporations and government entities.
Developed by certified EHS professionals, the Medgate software supports a safety / environmental management system approach. Using the robust software application, EHS professionals can manage incidents, mitigate risks, satisfy compliance requirements, identify problem areas, and measure performance.