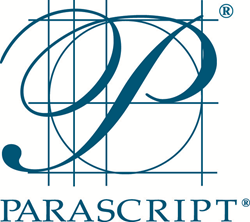 We decided to go with Parascript because the company offers a comprehensive solution and is responsive to our, and the industry's needs.
Longmont, CO (PRWEB) June 04, 2014
Parascript ®, LLC, a leading document capture company, is today announcing a partnership with Paris-based technology integrator Bull, along with new advances to its CheckPlus® technology that will help banks increase accuracy and fraud detection on Brazilian checks. Parascript will showcase its technology alongside Bull in its booth (E13) this week at CIAB FEBRABAN, a leading, international event for the financial sector and technology in Brazil.
"Bull is a highly recognized and leading system integrator for banks and insurance companies in Brazil," said Alain Navarro, Parascript's Director of Sales, EMEA & Latin America. "We see this as a huge opportunity for both of our companies to leverage Parascript's leading recognition technology to bring advances in fraud detection and check processing technology to the international financial industry."
Parascript's CheckPlus International software enables companies to read and convert printed and handwritten checks into a file called CEL 604/614 (income and outcome clearing), an electronic format that enables fund transfers. Improved Formalistics technology helps banks to increase fraud detection and processing accuracy, and ensures check usability by rejecting those documents that are not valid or usable earlier in the process. The technology automatically determines the presence of key fields, including: signatures on the front, payee name, date, and Courtesy Amount (CAR) and Legal Amount (LAR) on any types of check. Specifically, it detects mismatches in check amounts that are written numerically or spelled out in these corresponding fields. In determining any mismatches in CAR/LAR the technology helps banks and others to detect alteration or counterfeit possibilities and helps to safeguard against possible fraud.
Bull specializes in working with companies to manage high-performance systems and end-to-end security solutions. It also helps organizations to efficiently process data at their disposal, converting data into value for organizations in a completely secure manner and creating new types of demand.
"At Bull, we are committed to seeking out best-of-breed solutions in order to gain and implement projects quickly while providing a high ROI to our customers," said Anderson de Oliveira. "We decided to go with Parascript because the company offers a comprehensive solution and is responsive to our, and the industry's needs. We look forward to working with CheckPlus check processing software and to offering added flexibility, check processing speed and fraud protection sophistication at leading Brazilian banks."
About Parascript, LLC
A leading document capture company, Parascript develops solutions that read information from forms and documents. The company's advanced recognition technology processes virtually any document format and text type (handprint, machine print, cursive, marks and more), providing fast, reliable access to information and transactions. Fortune 500 companies, postal operators (including the U.S. Postal Service), major government and financial institutions rely on Parascript software, which is distributed through its OEM and value added reseller networks, including partners such as IBM, EMC, Bell and Howell, Fiserv, Selex Elsag, Lockheed Martin, NCR, Siemens, and Burroughs. http://www.parascript.com
About Bull
Bull is the trusted partner for enterprise data. The Group, which is firmly established in the Cloud and in Big Data, integrates and manages high-performance systems and end-to-end security solutions. Bull's offerings enable its customers to process all the data at their disposal, creating new types of demand. Bull converts data into value for organisations in a completely secure manner. Bull currently employs around 9,200 people across more than 50 countries, with over 700 staff totally focused on R&D. In 2013, Bull recorded revenues of €1.3 billion. http://www.bull.com