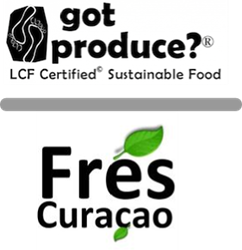 "Growing produce in greater quantities, faster, with lower cost, is appealing for producers, especially those where water and soil are in short supply and transport costs are high." -Deborah Walliser, CEO, Got Produce
San Francisco, CA (PRWEB) June 03, 2014
After four years of extensive research into sustainable agriculture, GoFresh of the Curaçao has become a Got Produce franchise, increasing their capacity to provide fresh produce to the Curacao hospitality market using Got Produce advanced hydroponic systems.
As food production costs increase and water becomes scarce in many regions, the Got Produce system, which uses a fraction of the water and dramatically reduces growing costs, has gained popularity. "Franchising our hydroponic greenhouse systems is the most cost-effective, consumer-focused way to grow and sell high quality produce," said Got Produce CEO Deborah Walliser. "Growing produce in greater quantities, faster, with lower cost, is appealing for producers, especially those where water and soil are in short supply and transport costs are high." The franchise model allows Got Produce to stay involved with growers by providing technical expertise and market connections that help franchise partners to grow and sell quickly.
GoFresh will be launching in 2015 and will be able to substitute many varieties of imported produce with locally grown fresh produce at significantly lower prices while maintaining international quality standards. Growing produce locally, in Curacao, will eliminate transport costs and provide local hotels and restaurants with fruits and vegetables that are fresh and delicious.
The project will operate using 100% sustainable wind and solar power source making it the first fully self-sufficient commercial agriculture project on the island and earning a Low Carbon Footprint (LCF) certification and ensuring sustainable practices in energy and water usage that contribute to low carbon standards. In addition, GoFresh will be operating based on FDA GHP/GAP (Good Handling Practices/Good Agriculture Practices) and seeking ISO 22000 certification in early 2016.
GoFresh will be growing Heirloom varieties using non-GMO seeds, including over 13 varieties of lettuce and greens, heirloom tomatoes, cucumbers, Spanish capsicum, poblano and jalapeno peppers, grape tomatoes and more than 10 types of herbs. The hydroponic greenhouse solution provided by Got Produce will allow GoFresh to source premium seed varieties, plant, grow, harvest and deliver these exclusively for the more demanding restaurants. GoFresh will initially be providing fresh local produce to local hotels, resorts, and restaurants. Harvested and delivered the same day produce is guaranteed fresh. The on-sight store will be selling fresh produce to the local community guaranteeing savings up to 60% on current retail prices.
The Got Produce computer-controlled system of sensors and computers, connected to an on-site computer and linked in the cloud, give Got Produce growers a highly automated and tightly controlled system. Precise calculations and growing recipes are created in GP patent pending control box, programmed with specific growing conditions, including water quality, nutrients, temperatures, and individual control over unique varieties growing in the same greenhouse. Growers can control growing from an iPad. The Got Produce franchise partnership gives the grower instant industry experience, support, software, and turn key solution.