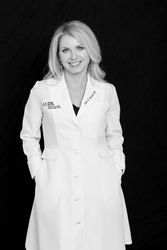 We have all the data, clear as day. It's what we choose to do with this information that can save lives.
New York, NY (PRWEB) June 05, 2014
Prom season and graduation is among us, likely initiating a high-demand for indoor tanning amongst adolescences. Just this past week Louisiana became the ninth state to institute a ban on indoor tanning for minors under 18. The FDA just recently announced stricter tanning bed regulations. These actions raise the question, "Why are we suddenly taking such strict measures to protect our youth from sun lamps?"
"As a dermatologist and melanoma expert," says Dr. Russak. "If everyone was aware of the eye-opening statistics regarding teenage tanning, we would all take sun safety more seriously." Tanning is a serious health risk, but even more so for adolescences. "Everyone feels better with a little color, however, vanity can be associated with very dangerous health risks. For an immediate glow, opt for a sunless tanner," says Dr. Russak.
According to the Skin Cancer Foundation:

Cancers in children often go undiagnosed because doctors don't think to look for skin cancer in youngsters. Unlike for adults, there are currently no set guidelines for skin examinations in children.
Less than half of all teenagers use sunscreen.
The skin of teens is thought to be more vulnerable than adults'. Teens may be especially susceptible to skin cancer because their cells are dividing and changing more rapidly than those of adults.
It is estimated that 2.3 million teens visit a tanning salon at least once a year.
Dermatologists around the country are applauding the FDA's recent announcement on raising the classification for sunlamps and tanning beds to a Class II level, resulting in stricter regulations to safeguard public health. Indoor tanning devices were originally classified as Class I— the group for items that have minimal probable cause to harm individuals.
According to the American Academy of Dermatology, statistics show that 2.3 million teens tan indoors annually and the risk of developing melanoma increases by 59 percent for individuals who have been exposed to UV radiation from indoor tanning. This risk increases with each use of tanning devices.
"It is time we protect our youth, they will thank us in the future," says Dr. Russak, "We have all the data, clear as day. It's what we choose to do with this information that can save lives."