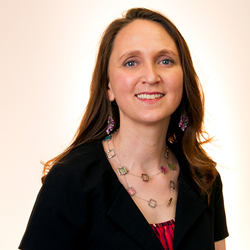 There are a handful of reasons why a business chooses one candidate over another, but if those reasons involve discrimination your business is already at risk. - Anne Jensen, Avitus Group Recruitment Manager
Rapid City, SD (PRWEB) June 05, 2014
Nearly 300 members of the South Dakota Auto Dealers Association are in Rapid City this week for the association's 96th annual convention. June 6th, many of those members are set to learn the do's and don'ts of recruiting as Avitus Group's Recruitment Manager, Anne Jensen takes the stage to help educate industry leaders on the latest in the rapidly evolving process of hiring qualified candidates.
Jensen's class is designed to educate business owners and managers on the risks involved during the hiring process. Jensen says in current economic conditions, hiring and interviewing can put any business at risk. "There are a handful of reasons why a business chooses one candidate over another, but if those reasons involve discrimination a business is already at risk. Candidates will always analyze the reasons as to why they were not hired. If it turns out you didn't phrase a question right during the interview or asked an inappropriate question, you could get yourself into a lot of trouble." - Anne Jensen, Avitus Group Recruitment Manager. Anne's class will feature critical information such as the top three interview do's and don'ts.
Jensen's class is June 6th at 10:00 a.m. at the Rushmore Plaza Holiday Inn and will also address recruiting with online and social media.
As the Recruitment Manager for Avitus Group, Anne Jensen assists an expansive list of members with any of their hiring needs in every industry imaginable. With a background in Human Resources, including the Hospitality Industry, Anne has unlimited recruiting resources and a support system of certified HR Professionals. Anne utilizes top of the line technology, a vast array of advertising resources, up to the minute recruiting trends such as social networking and advanced sourcing technology, all to help attract and hire top candidates.
Avitus Group is a nationwide company, based out of Billings, Montana, that helps other companies with administrative hassles. When businesses use Avitus Group, all of the necessary, yet burdensome functions of the business become Avitus Group's responsibility, so the business can focus on what they do best, grow and increase profits. Avitus Group serves clients nationwide through 10 regional office locations from California to Florida. They also serve international clients through partner locations in Europe, Canada, China, England, India, Japan and Singapore.