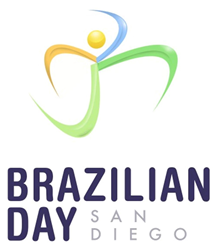 San Diego, CA (PRWEB) June 05, 2014
Soccer is a passion and an art form in Brazil and the country's fervor will be on full display at PB Bar & Grill, where soccer fans will be able to follow the matches during lunch time on large screens across the bar while enjoying live music, giveaways and festivities.
From June 12 to July 13, 2014, the production of the Brazilian Day San Diego will be hosting the event during the matches of Brazil team, (June 12, 17, and 23), open to all ages. Our entertainment starts at 11a.m.
PB Bar & Grill and Coca-Cola will be offering a special $6.95 burger and coke. Part of the proceeds will be donated to the Brazilian Day San Diego, the annual community event organized by the non-profit organization Brazilian Institute for Arts and Culture – BIAC, on the Garnet Ave. There will be a $5 donation suggestion, at the door. Funding will support the artists of the event.
For further information contact Paulo Batuta at (619) 867-3231 or go to http://www.braziliandaysandiego.com.