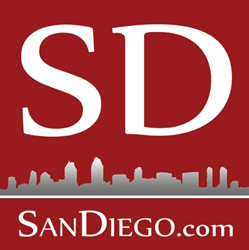 San Diego, CA (PRWEB) June 06, 2014
La Jolla Festival of the Arts Celebrates its 28th Year!
The La Jolla Festival of the Arts is a showcase event that lures everyone from art connoisseurs and tourists to local families out for a day of feasting for the eyes, ears and palates. This charity event, sponsored by the Torrey Pines Kiwanis Foundation, promises to offer something for everyone, including fine arts, great entertainment and delicious cuisine.Festival-goers will soon realize this is not a street fair, but an elegant affair as they peruse the artwork of nearly 200 artists. These artists have been jury-selected, with a large variety of art disciplines represented, including ceramics, glass, fiber art, jewelry, mixed media, sculpture, painting and photography.
This year, participants can expect the same great entertainment they have enjoyed in past years. American Idol finalist, Casey Abrams, will headline the entertainment. Casey Abrams wowed American Idol audiences and its judges with his unique blend of pop/rock and soul. He will perform Saturday from 2 p.m. to 5 p.m. on the main stage.
The festival kicks off Saturday morning, with band leader Dave Scott and the Monsoon Jazz on the main stage, offering up some sounds of smooth jazz. For those who come on Sunday, Fred Benedetti and Peter Sprague are teaming up in the morning with cool guitar tunes and the Jazz 88 All-Stars, led by drummer, Brad Farrar. In addition to the main stage acts, solo performers and performance artists will be located throughout the venue.
The La Jolla Festival of the Arts is a relaxing event that is meant to be savored over the course of an entire day. Participants can taste an exquisite array of fine wines and craft beer at the Art is Living Plaza Bar. Non-alcoholic beverages are also available if desired.
While visitors sip and stroll, they can also treat themselves to one of the many food offerings. Restaurant Row houses something for every taste, including vegetarian and Mediterranean fares, smoked BBQ, wood-fired pizza, Mexican hot dogs, San Diego's famous fish tacos and gourmet cupcakes for dessert. A delectable new addition to the festival's food selection this year is The Cheese Shoppe, presented by Whole Foods Market La Jolla, which will be serving specialty cheese plates with fresh fruit on the side.
The La Jolla Festival of the Arts is produced by the Torrey Pines Kiwanis Foundation, a 501(c)(3), nonprofit organization. Since it began, the La Jolla Festival of the Arts has raised more than $1.7 million. All proceeds of this event go toward supporting San Diegans with disabilities through adaptive sports, educational and recreational programs.
The event is open from 10 a.m. to 5 p.m. on Saturday and Sunday, June 21-22, 2014. Parking is free, with bicycle parking and shuttle services available. Single, weekend and group passes may be purchased, with the musical performances included in the price of admission. Military personnel and their families, with a valid military I.D., and children under age 16 are admitted free.
About SanDiego.com
When it comes to finding out the most complete and current information about what is happening in and around San Diego, tourists and locals alike visit SanDiego.com. As a comprehensive travel guide to San Diego, anyone wishing to visit the area or who lives in San Diego and wants to learn the latest happenings in the city will find everything they need to know about hotels, attractions, theme-parks, restaurants, nightlife, entertainment, local events and more by checking SanDiego.com.
Media Contact
Chris Parks - Editor For SanDiego.com
editor(at)sandiego(dot)com
Phone: (858) 454-5900 x10302