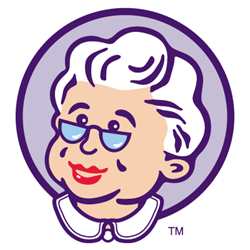 We're happy to partner once again with ISCT to deliver the unparalleled content of MDCT 2014 to our members.
San Francisco, CA (PRWEB) June 09, 2014
Radiology portal AuntMinnie.com has launched a live video stream of the proceedings of the International Society for Computed Tomography's (ISCT) International Symposium on Multidetector-Row CT -- MDCT 2014 -- currently underway in San Francisco.
Available at isct.auntminnie.com, the live stream makes available symposium content including videos and slides. Viewers are also able to interact with speakers by submitting questions via email or the Twitter hashtag #MDCT2014 that can be answered at the meeting.
"We're happy to partner once again with ISCT to deliver the unparalleled content of MDCT 2014 to our members," said Ashok Shah, general manager of AuntMinnie.com. "Radiology professionals from around the world will be able to follow along with the meeting, regardless of their location."
"We are delighted to partner with AuntMinnie.com, whose connection to the global imaging community enables ISCT to bring its cutting-edge content to a worldwide audience in the interest of helping imagers provide the most effective care for their patients," said Dr. Geoffrey Rubin, program director for the meeting and professor of radiology and bioengineering at Duke University.
The live stream will run from Monday, June 9, through Thursday, June 12, beginning daily at 7 a.m. PDT and continuing through the end of each day's sessions. It will also include the popular Workstation Face Off on Wednesday, June 11, beginning at 3:30 p.m. PDT. Viewers of the video stream can also get social with MDCT 2014 viewers using the #MDCT2014 Twitter hashtag.
About AuntMinnie.com
AuntMinnie.com is the premier online information, transaction, and education site for all individuals affiliated with the medical imaging market. Rich in timely, original content and customer-centered products and services, AuntMinnie.com is designed to enhance the professional lives of its members through interaction, participation, exchange, and commerce. AuntMinnie.com is owned by IMV, Ltd. Additional information is available at http://www.auntminnie.com; Twitter users can follow the site at @AuntMinnie, while Facebook members can follow it at http://www.facebook.com/auntminnie.radiology.