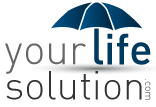 Chicago, IL (PRWEB) June 07, 2014
YourLifeSolution.com, a service which helps consumers instantly compare and apply for life insurance online, is today announcing a pending partnership between similar service eFinancial. YourLifeSolution.com, via eFinancial's marketing arm, The Lead Republic, will be acquiring leads from the service in an effort to place identical life insurance products under a different brand. "This 'virtual agent' relationship should be incredibly mutually beneficial and possibly eliminate a lot of the bureaucracy that sometimes exists in this industry," said Eric Smith, the founder of YourLifeSolution.com.
Terms of the arrangement are to be discussed in the following week and execution of the arrangement likely the week after. YourLifeSolution.com's future plans involve developing similar arrangements with banks and mortgage providers in an effort to increase their brand exposure and market share.
Consumers interested in getting their own instant life insurance quotes online are encouraged to visit YourLifeSolution.com, or call Eric Smith at 888.374.2764.