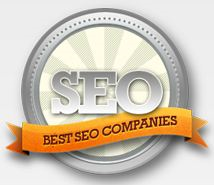 Our Top 50 list features the SEO companies that are best at keeping up with the latest trends in SEO as well as delivering consistent value for their clients.
Pompano Beach, FL (PRWEB) June 10, 2014
The monthly list of the Top 50 SEO Companies in the U.S. has just been posted on BestSEOCompanies.com for the month of June 2014. BestSEOCompanies.com is an independent SEO authority that compiles its Top 50 list with an eye to the kind of information business owners need when making a decision about which SEO provider to choose.
"The search engines keep changing the rules via their algorithm updates, but some SEO strategies are always in style," says Jason Bayless of BestSEOCompanies.com. "Our Top 50 list features the SEO companies that are best at keeping up with the latest trends in SEO as well as delivering consistent value for their clients."
Many metrics are used to determine which SEO companies are the best in the country, including the SEO company's size, revenue, pricing, media mentions, client list, and the quality of the SEO that has been performed on each company's own website -- both on-page and off-page. The Top 50 list also provides a link to each SEO company's website along with its phone number for quick reference.
"Our monthly Top 50 list is an excellent starting point as you search for the SEO provider that fits your needs and budget," says Bayless. "From the overall score each company receives to its pricing level and a sample of its client list, our SEO company ratings provide a lot of information on each SEO provider at a glance. It's a consumer guide to the very best SEO providers in one handy reference chart."
For June 2014, the Top 20 SEO providers on the monthly Top 50 SEO Companies list are:
#1 HigherVisibility
#2 Distilled
#3 Acronym
#4 Icrossing
#5 360i
#6 Straight North
#7 Razorfish
#8 Bruce Clay
#9 Brick Marketing
#10 Vertical Measures
#11 IProspect
#12 Slingshot SEO
#13 Fathom
#14 SEO.com
#15 Internet Marketing Inc.
#16 Geary LSF
#17 Think Big Sites
#18 Rusty Brick
#19 Seer Interactive
#20 Orange Soda
About the SEO Company Ranking Criteria:
BestSEOCompanies.com uses a mix of many different criteria to determine its monthly Top 50 SEO Companies rankings. They include: The quality of the SEO agency's homepage, on-page and off-page SEO quality for the SEO company's website, mystery shopping results, a backlink analysis of the firm's website, a visibility score of how well the firm ranks for their targeted keywords, the quality of the client list, the company's media mentions and blog, each SEO firm's contributions to the SEO industry (such as through blogging and participating in SEO events), and each SEO company's current rankings with three different SEO company rating services.
About BestSEOCompanies.com:
33% of users performing a web search will click on the very first search result, and 75% won't click past the first page of results. That means effective SEO is vital to any company's online success, but that doesn't make it any easier to find the right SEO company. BestSEOCompanies.com's monthly Top 50 SEO Companies list takes some of the guesswork out of choosing an SEO provider, and helps business owners make a faster, more informed decision on which company will likely deliver the most value and best ROI for your SEO spend.