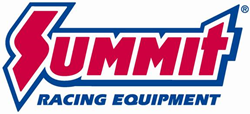 Tallmadge, OH (PRWEB) June 11, 2014
Bolt on a lighter, stronger K-member that also provides better header and oil pan clearance. QA1's tubular steel K-Members are direct replacements for the heavy stamped steel factory K-members and make engine upgrades a lot easier. They are ideal for drag race applications as well as Pro Touring style cars.
MOPAR K-MEMBERS
These K-members are direct bolt-ons to any 1967-72 A-body, 1970-74 E-body, or 1971-72 B-body Mopar. They come with engine mount attachment points to accept factory and aftermarket engine mounts. The A-body K-member is designed for 1967-72 small block engine mounts and requires a 1973-76 A-Body sway bar. The B & E-Body K-members accept small or big block engine mounts and use either an E-body or a 1971-72 B-body sway bar.
MUSTANG K-MEMBERS
These are for drag racing only. Built from mild steel tubing, the K-members are 28 pounds lighter than the factory part, yet are much stronger. The design has modified bump steer, anti-dive, and Ackerman steering angles to vastly improve handling over stock.
You can also remove the spring perches for extra weight savings when using a coil-over kit. The stock A-arms can be used, but QA1 strongly advises using its control arms for best performance. QA1 Mustang K-Members are available for 1979-2004 Mustangs.
For street Mustang guys that want to improve handling, Summit Racing offers QA1 K-Member Support Braces. They fit the factory K-member and stabilize the front suspension during hard cornering for improved control and handling. The braces also help prevent the lower control arms from distorting during extreme conditions and have an adjustable sleeve for fine tuning the preload.
SEE ALL QA1 K-MEMBERS AND BRACES AT SUMMIT RACING
Summit Racing Equipment
http://www.SummitRacing.com
1-800-230-3030