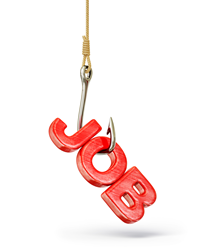 Jacksonville, FL (PRWEB) June 09, 2014
MAU is hiring to fill multiple positions in Jacksonville, Florida this Thursday, June 12 from 9:00am-2:00pm. Positions available include Maintenance Mechanics, Forklift Drivers, Welders, as well as Welding Students. Please apply online using the links below. The event will be held at the Hilton Garden Inn, located at 13503 Ranch Road in Jacksonville.
All applicants are asked to apply online prior to arriving at the job fair. This saves time for the applicant, as well as MAU.
Please Note: All applicants must submit to a background check and drug screen.
Visit http://www.mau.com/jacksonville, or click the links below to apply now!
Thursday, June 12, 9:00am-2:00pm
Hilton Garden Inn
13503 Ranch Road
Jacksonville, FL 32218
Directions: Head south on Interstate I-295 South. Take exit 21A to merge onto I-10 East toward Jacksonville. Continue onto US-17 North. Continue onto I-95 North. Take exit 363B for Duval Road West toward Jacksonville/International Airport. Merge onto Duval Road. Turn left onto County Road 110/Duval Road. Turn right onto Airport Service Road South. Take the 1st left onto Ranch Road. The Hilton Garden Inn is located at 13503 Ranch Road.
MAU Workforce Solutions staffs excellent, effective people for their partners, allowing them to focus on their core competencies. Headquartered in Augusta, GA since 1973, MAU is a family-owned, minority company making lives better for applicants, clients, and employees through innovative workforce solutions. Today, with Branch and vendor on premise locations across the South and recruiting partners worldwide, MAU has global capabilities to help with all staffing, recruiting, and outsourcing needs.