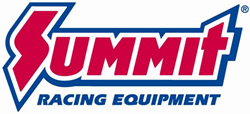 Tallmadge, OH (PRWEB) June 20, 2014
Craftsman Industrial tools are made in the USA and designed to withstand the daily grind of a professional shop. Each new piece of the Craftsman Industrial series carries Craftsman's legendary Lifetime Guarantee. The line encompasses basic hand tools, toolboxes, organizers, and power tools.
Many of these tools are made specifically for auto body shops and professional garages.
With a slim, yet sturdy profile, Craftsman Industrial Ignition Wrenches are ideal for gripping the smaller fasteners found on ignitions and starters. The open ends ensure a solid grip on the head, eliminating the chance of stripping or rounding. The 8-piece sets are available with either either metric or standard wrenches.
Craftsman Industrial Slide Bar Breaker Bars are the perfect solution to stubborn and rusted bolts. They're available in multiple lengths and in 1/4, 3/8, and 1/2 inch drives. The slide bar has an adjustable mechanical advantage to deliver a precise amount of torque.
Craftsman Industrial LED Lighted Pliers combine a durable pair of linesman pliers with an integrated LED light. The pliers feature a comfortable foam grip, plus the LED module is waterproof and chemical proof. An auto-off feature conserves battery life.