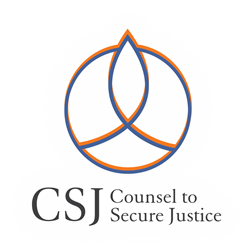 As a global citizen and one whose business mission is to provide visual imagery to promote tolerance, diversity and compassion, it's a natural extension for us to intellectually engage in some of the challenges faced around the world explains Ms. Matlach
Scottsdale, AZ (PRWEB) June 10, 2014
With sexual violence in India finally coming out of the shadows, the complex social and legal challenges of affecting change are becoming increasingly apparent. HarmonyWishes founder, Meg Matlach, explores the issues and potential solutions with Jonathan Derby, consultant to Counsel to Secure Justice (CSJ India) in the first of a series of articles on Sexual Violence in India.
"As a global citizen and one whose business mission is to provide visual imagery to promote tolerance, diversity and compassion, it's a natural extension for us to intellectually engage in some of the challenges faced around the world." explains Ms. Matlach. "Violence is a prime example. So many of us either travel to the typical tourist destinations which generally avoid exposure to cultural problems, or are armchair participants to the extent that TV or other media informs us from afar. It's my hope that HarmonyWishes can contribute to the dialog through interviews as well as using our visual platform to inform."
The first of the series is a conversation with Jonathan Derby, consultant for Counsel to Secure Justice, a New Dehli, India based incubator for change whose mission is to address the legal and social issues around the sexual violence that occurs within the culture.
HarmonyWishes will continue to focus on CSJ in a series of upcoming articles featuring challenges, setbacks, and victories, in its mission to go from silence to justice.
About HarmonyWishes,inc
Founded in 2007, HarmonyWishes Art E-Cards mission is to provide an alternative way of communicating through a visually and intellectually stimulating choice of unique images that have a global perspective and foster spiritual diversity.
HarmonyWishes' blog which focuses on global organizations, art, music, sustainability and a variety of cultural topics.