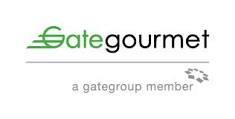 We didn't just want a vendor, we wanted a partner. And that's what we got with Chequed.com.
Saratoga Springs, NY (PRWEB) June 11, 2014
Chequed.com, the leading provider of cloud-based Predictive Talent Selection™ technology, helped globally recognized Gate Gourmet save more than 2,500 recruiting hours while hiring hundreds of employees in 2013 – in the process, delivering a 38x return on investment – according to a case study released today.
Faced with the challenge of hiring nearly 700 new employees, the world's largest independent provider of airline catering services turned to Chequed.com's proprietary technology, which integrates innovative software and leading-edge behavioral science. Using the Chequed.com platform, Gate Gourmet received data-driven assessment of job candidates, including responses to customized questions reflecting the company's values, and utilized an online reference-checking component that expedited and improved peer evaluation.
The results enabled by Chequed.com were impressive. Each of Gate Gourmet's recruiters saved 5 to 6 hours of work time per week; more than 85 percent of references completed assessments, typically within a day and a half; and nearly one-quarter of references "opted-in" to the company's talent pool to be considered for future career opportunities.
"We didn't just want a vendor, we wanted a partner. And that's what we got with Chequed.com," said Lisa Johnson, Director of Recruiting, North America for Gate Gourmet. "The implementation was quite painless, and customer service has truly been stellar. It's really made a significant difference and clearly demonstrated its ROI."
"We're delighted to have had the opportunity to partner with Gate Gourmet, and most importantly, to have assisted a world-class company in building a better workforce," said Greg Moran, President and CEO of Chequed.com. "This experience underscores the value of Chequed.com's innovative technology in helping companies identify and hire top-notch employees while spending less time, saving money and improving productivity."
Ms. Johnson will deliver a presentation at this week's Human Capital Institute conference in Boston outlining Gate Gourmet's experience using Chequed.com's technology. To view the full case study, click here.
About Chequed.com, Inc.
Chequed.com has one goal: No Bad Hires. Ever. From pre-employment testing and scorable interview guides to online reference-checking and passive talent sourcing, Chequed.com's cloud-based Predictive Talent Selection™ platform is used by some of the world's leading brands including SUBWAY® Restaurants, The Walt Disney Company, Hallmark, Aspen Dental and many others. Visit Chequed.com for more information, Start a Free Trial or follow us on Facebook or Twitter.