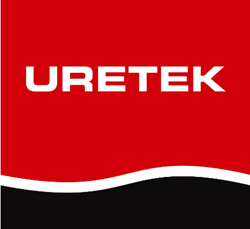 "We are pleased to have this business agreement with Hayward Baker on a national basis," states Kathleen Shanahan, CEO of URETEK Holdings, Inc
Lakeland, FL (PRWEB) June 10, 2014
Today, URETEK and Hayward Baker mutually agreed to resolve their pending legal dispute and agreed to jointly pursue a category of projects throughout the United States, utilizing URETEK for the application of their two-component structural polymer.
"We are pleased to have this business agreement with Hayward Baker on a national basis," states Kathleen Shanahan, CEO of URETEK Holdings, Inc. "Hayward Baker's market leading geotechnical construction services are well regarded throughout the soil stabilization industry."
About URETEK Holdings, Inc.
URETEK Holdings (http://www.uretekholdings.com) specializes in improving the weight-bearing capacity of subsurface soils through the injection of patented, lightweight, expanding structural polymers. For 25 years, URETEK has safely completed more than 85,000 projects leveling, lifting, sealing and stabilizing structures of all sizes for commercial, residential, and governmental clients. URETEK Holdings operates in 31 states across the United States.
About Hayward Baker Inc.
Hayward Baker (http://www.haywardbaker.com) is North America's leader in geotechnical construction, ranked annually by Engineering News-Record (ENR) magazine as the #1 Excavation/Foundation Contractor. With a 60-year record of experience, Hayward Baker applies ground modification technologies to site improvement and remedial work through a network of more than 20 company-owned offices and equipment yards across the continent. Hayward Baker is part of the Keller Group of companies, a multinational organization providing geotechnical construction services throughout the world.
###