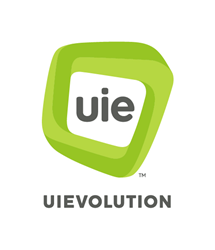 Experience Manager gives customers the capability to nimbly manage dynamic content as easily as they would on their own blog.
Seattle, Washington (PRWEB) June 10, 2014
UIEvolution, a global connected screen solutions company specializing in highly scalable mobile products and services, announced today it will showcase the company's innovative digital signage solutions at Digital Signage Japan 2014, held June 11-13, 2014, in Chiba, Japan. On display will be the company's interactive solutions for digital signage including Experience Manager, an industry-leading platform for creating next-generation experiences on digital displays.
Experience Manager is part of UIEvolution's Guest Evolution platform, a world-class connected screen solution that connects digital experiences. The company has successfully installed and supported over 18,000 hotel-grade interactive solutions in the cruise vertical and expanded that ability for multiple vertical markets, including Retail, Hospitality, Digital Signage, Medical, Casinos, Transportation and more.
UIEvolution's Experience Manager is a cloud-based solution that allows you to connect with your customers and guests through a variety of content, ad messages and interactive features. A unified solution for digital signage, television, personalized mobile applications and business management tools, Experience Manager gives Enterprise customers complete control over brand identity while increasing revenue opportunities. Until recently, creating engaging digital experiences faced a technical barrier that prevented marketing resources from maximizing their impact. Experience Manager eases that barrier and provides customized engagement options that deliver high impact messaging.
"Experience Manager gives customers the capability to nimbly manage dynamic content as easily as they would on their own blog," said Travis Beaven, Chief Product Officer at UIEvolution. "We are pleased to showcase our solution at Digital Signage Japan and look forward to providing attendees with an all-in-one solution that gives customers or guests a branded and engaged experience when interacting with all of their digital content."
Experience Manager is a cloud-based software that:

Uses a web-based dashboard to build template-driven content for digital screens
Publishes content from an easy-to-use drag and drop interface
Is hosed in the Cloud for remote management and updates
Is fully localized and up-to-date with current accessibility standards
Allows for scheduled campaigns so that screens never go dark
Integrates content management systems, third-party analytics and ad networks
Supports next-generation video and audio content, including Video On Demand (VOD), 4K content, steaming Internet radio services and more
Does not require specific hardware and can be installed at any location and on any screen type
Supports connected engagement services like Bluetooth Low Energy/Beacon technology, Wi-Fi locationing, Augmented Reality and NFC
Is not limited to an IP environment and can run in COAX or legacy environments that do not require a heavy infrastructure investment
UIEvolution has proven success working with Enterprise clients throughout North America, Asia and Europe in the hotel and retail industries.
About Digital Signage Japan (DSJ) 2014
Complete with a large exhibition area and a number of customer focused seminars, displays and presentations, DSJ is Japan's largest event focused on digital signage. For more information or to register for the event, please visit http://10times.com/digital-signage-japan.
About UIEvolution
UIEvolution is a global connected screen solutions company specializing in highly scalable mobile products and services. We help companies take full advantage of mobile to extend their brand, deliver their unique business objectives and connect the mobile lifestyle of their customers to other consumer devices; phone, tablet, TV, automotive, digital signs and more. We understand that technology and connectivity should enhance, never distract, from life experiences. From our inception in 2000, and long before it was cliché, we have called this The User's Experience Matters. And for nearly 15 years we have made software and provided services that deliver this vision. Headquartered in Seattle with an office in Tokyo, UIEvolution has a proven track record with clients like Toyota, AT&T, Microsoft, Disney, Princess Cruises, Samsung, Mitsubishi, and NTT. http://www.uievolution.com