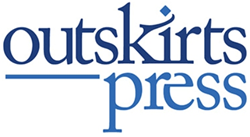 Outskirts Press, the fastest-growing full-service self-publishing and book marketing company, today announced its top ten best-selling Kindle books.
Denver, CO (PRWEB) June 10, 2014
Alphabetically, its ten best-selling self-published Kindle books were:

Dear God: With Love by C.D. Swanson
Home: A Novel by Rachel Smith
In Love With My Best Friend by Sheena Binkley
The Last Jump: A Novel of World War II by John E. Nevola
Leap of Faith by Ed Robinson
Midnight's Cloak by Justin E. Geaery
Out of Time by David LaVigne
Rick's Place by Jason Akley
Where Home Is by Karen J. Hasley
The Witch's Revenge by Danny Odato
All these books, and other Outskirts Press titles, are available from all major online retailers like Amazon, Barnes & Noble, Powells, Books A Million, and others, plus conveniently from the Outskirts Press Direct bookstore at http://outskirtspress.com/bookstore for discounts ranging from 10%-55%.
About Outskirts Press, Inc.
Outskirts Press offers high-quality, full-service self-publishing and book marketing services for writers and professionals who are seeking a cost-effective, fast, and flexible way to publish and distribute their books worldwide while retaining 100% of their rights, 100% of their profits, and 100% of the creative control. http://www.outskirtspress.com.
###
Outskirts Press, Inc., 10940 S. Parker Rd - 515, Parker, Colorado 80134
http://outskirtspress.com 1-888-OP-BOOKS