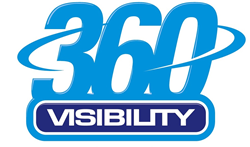 Toronto, ON (PRWEB) June 11, 2014
Microsoft Canada has announced that it will increase its software pricing on July 1, 2014.
There will be a 10 percent price increase for GP/NAV user licenses and modules. Users are encouraged to purchase these solutions before June 20 in order to ensure that their order is processed before July 1.
In alignment with Microsoft's announcement, 360 Visibility will increase its consulting rates by 10 percent as well. Customers are encouraged to join the company's Customer Care Program in order to lock in the current consulting rate. Please note, 360 Visibility has not increased rates since 2010 due to market conditions.
Some benefits of the Customer Care Program include:

Unlimited support requests
Discount on Dynamics licenses
Live answer between 9:00 a.m.-5:00 p.m. (EST)
Annual Dynamics System Review
Discount on consultancy rates
Incident tracking and history
Self-service web portal
Also effective July 1, Microsoft will no longer be offering the Microsoft CRM Server license for free to Microsoft Dynamics GP/NAV customers.
However, 360 Visibility is offering its customers a Microsoft Dynamics CRM server at no additional cost until June 20. Currently, a single MSCRM user license costs $1,669.
About 360 Visiblity
Founded in 2003, 360 Visibility is a business solutions company based in the GTA. It is dedicated to enabling enterprise participants to make swift, well-informed and profitable business decisions. 360 Visibility helps companies See Clearly, and Act Faster.
Lynn Cooke, President and CEO, has been on Profit Magazine's Top 100 Women Entrepreneurs for six years in a row. 360 Visibility has also won Profit Magazine's award for 100 Fastest Growing Companies. The technology company is a Gold certified Microsoft Partner and the developer of 360 Property Manager, an accounting driven property management software developed using Microsoft Dynamics NAV.