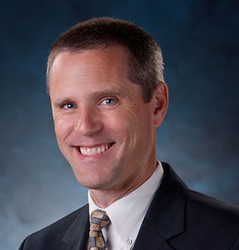 Bill's capabilities will add value to the services we provide to every eDiscovery client. We are pleased he decided to join the doeLEGAL Team.
Wilmington, Delaware (PRWEB) June 11, 2014
doeLEGAL, the leading provider of collaborative litigation project management and electronic discovery solutions, announces the addition of William Smead to their doeDiscovery™ Team. For the past 13 years, Mr. Smead has been instrumental in forensic data collection on many of the most notable cases. He brings a wealth of experience to doeLEGAL's litigation capabilities as a consulting witness and as a testifying witness in cases involving theft of intellectual property, breach of contract, employment matters, civil rights, insurance fraud, criminal law and family law.
Mr. Smead began working for AT&T in New Jersey from 1988-2001, where he advanced his professional career in a variety of management roles such as sales force automation, system administration, training, and executive support. From that point, Bill entered into the legal world servicing a diverse client base of attorneys, corporations, state agencies, and private investigators.
Tom Russo, President and CEO of doeLEGAL, comments on the addition of Mr. Smead's experience to their growing Litigation Team, "Adding Bill's capabilities to our expert team will add value to the services we provide to every eDiscovery client. We are pleased he decided to join our team in delivering advanced litigation collection management to our diverse global client base."
Mr. Smead earned extensive experience in collecting, preserving, and analyzing evidence from a variety of devices which includes computers, cell phones, and removable media as well as recovering files from drives which were physically damaged, fully encrypted, reformatted, or otherwise inaccessible. Mr. Smead comes to doeLEGAL as an expert in on-site and remote data collection practices after training under some of the most respected leading legal vendors in computer forensics, including AccessData, Guidance Software, and NTI Consulting, as well as from organizations including the HTCIA, Infragard, ISSA, and the FBI. His knowledge of collection and data processing best practices will ensure that doeLEGAL will continue to earn their court-recognized, top-level reputation they have built over the last 42+ years.
Mr. Smead received his Bachelor of Science degree in Computer Science from Lafayette College. He also holds the AccessData Certified Examiner (ACE) certification in computer forensics, Mobile Phone Examiner (MPE) forensics certification, and is currently pursuing other industry certifications. He gives back to the legal community on his own by instructing college-level computer forensics, developing college curriculum, and often gives conference presentations on data recovery and computer forensics for CLE credit to the next generation of legal professionals.
"doeLEGAL is a well-known leader in litigation support management," says Mr. Smead. "As a data forensic expert, I sought an enterprise-class legal service provider that would use my skills and develop them further. I look forward to applying my background to support doeLEGAL's corporate mission to 'earn our clients' business everyday'. I am pleased to join a growing company that utilizes advanced technology to ensure the eDiscovery process is more efficient, cost effective, and defensible."
doeLEGAL is on the leading-edge of the collaborative legal innovations being brought to corporations and law firms for both eDiscovery and eBilling. As the legal needs of clients change, they continually increase their capabilities to match the new demand in both technology and personnel. Adding Mr. Smead's unique background and expertise in forensic data collection and eDiscovery management, doeLEGAL is poised to add greater value to each collaborative legal solution. His wealth of proven capabilities makes for a perfect match with doeLEGAL's mission to earn a client's business every day.
For more information, please contact doeLEGAL at 302-798-7500 or e-mail info(at)doelegal(dot)com.
About doeLEGAL
doeLEGAL is a premier provider and innovator of cloud-based legal enterprise collaboration solutions for the legal industry. Our suite of superior collaborative software and technology services for corporate legal departments and law firms includes electronic invoice processing, legal spend and matter management, litigation support and electronic discovery. doeLEGAL serves small, medium and large Global Fortune 500 corporate legal departments as well as law firms in more than 35 countries. Established over four decades ago, doeLEGAL has built an impeccable reputation and takes pride in providing advanced collaborative technology offered with a predictable price point for clients who value and depend on exceptional client service. Visit doeLEGAL at http://www.doeLEGAL.com.