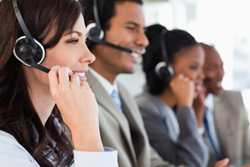 Atlanta, GA (PRWEB) June 12, 2014
AQuickDelivery, a superior leader in same-day delivery, messenger and transportation services, announces bid proposal same-day courier services. The Atlanta courier makes the announcement in an effort to market its service options for time-sensitive document submissions, expand its customer base, and increase sales growth. AQuickDelivery pursues to be the best choice in same-day courier solutions throughout Atlanta and Georgia areas.
Bid proposal same-day courier services consist of very time-sensitive packages in which the customer has a specific deadline in which the document must be delivered. Most bid proposals are delivered to specific locations and contacts as well. AQuickDelivery offers a number of service options to meet the demand for same-day delivery of bid proposals. The fastest service offered for bid proposals is its Direct Service, which is performed within approximately one hour. AQuickDelivery does not guarantee specific due time offered on the order, however, does prioritize bid proposal deliveries. If necessary, the courier will immediately contact the customer regarding the bid delivery perimeters to discuss an effective solution, even an earlier ready time.
Order can be placed via phone or online. At the time of placing the order, the AQuickDelivery representative will make important notations that the order is a bid proposal and state all specific requirements to result in an on-time delivery. With routing optimization, AQuickDelivery then dispatches the service request directly to a driver to execute delivery of the bid. The driver is informed the order is a bid, therefore, the delivery is handled quickly and carefully. Upon placing the courier order online, customers are recommended to notate that the package is a bid proposal. The courier will operate accordingly upon the online order receipt.
At the time the customer places the order, an e-mail address is requested to send a confirmation of the entire order. AQuickDelivery provides automated pick up and delivery e-mail confirmations. The courier provides online tracking for all it's same-day deliveries as well. Customers can input their courier service order number online and find out the delivery status of their bid or proposal. AQuickDelivery prides itself in utilizing the latest in courier technology for optimal results for its' customers. The courier service is available 24/7 for its customers to answer any questions regarding a current bid proposal delivery or make order adjustments.
AQuickDelivery is a premier same-day courier offering transportation and distribution services. From small packages to palletized freight, AQuickDelivery delivers fast! As a leader in the courier industry, their goal is to perform optimal courier logistic solutions and superior customer service every time. The courier provides same-day delivery successfully for over 1,500 clients, including Fortune 500 companies.