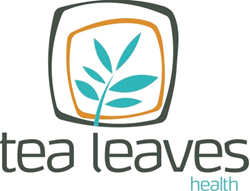 Their toolkit should allow us to be more strategic in our outreach – providing the right messages at the right times and then measuring our success.
Roswell, GA (PRWEB) June 12, 2014
Tea Leaves Health has announced today an agreement with Advocate Health Care (Downers Grove, IL), one of the nation's top health systems and the largest health system in Illinois. Advocate will use the Tea Leaves Health Strategic Growth Platform to provide the company advanced business intelligence applications to meet strategic growth initiatives.
"We look forward to working with Tea Leaves as we strengthen the connections we have with our patients," said Kelly Jo Golson, senior vice president and chief marketing officer, Advocate Health Care. "Their toolkit should allow us to be more strategic in our outreach – providing the right messages at the right times and then measuring our success."
Jim Schleck, founding partner at Tea Leaves Health, added, "We are very excited about the partnership and the opportunity to work with the team at Advocate Health Care. We view all our customers as collaborative partners, and Advocate has pushed the envelope in health care CRM for over 10 years. Through this relationship we are confident that we will be able to further evolve our solutions to greater levels for all providers."
The Tea Leaves Health Strategic Growth Platform advances the art and science of healthcare business growth by integrating broader data sets and functionality – including strategic planning, consumer analytics/CRM, physician analytics/CRM, employer, preference, satisfaction, predictive analytics, and quality – into an intuitive web-based platform. With the Strategic Growth Platform, healthcare providers are able to see how marketplace influences are affecting care delivery and then tactically implement and measure strategies that will positively impact the behavior of consumers and physicians. The application supports initiatives around population health management, readmission reduction/care transmission, and chronic care/disease management programs.
About Advocate Health Care
Advocate Health Care, named among the nation's Top 5 large health systems based on quality by Truven Analytics, is the largest health system in Illinois and one of the largest health care providers in the Midwest. Advocate operates more than 250 sites of care, including 12 hospitals that encompass 11 acute care hospitals, the state's largest integrated children's network, five Level I trauma centers (the state's highest designation in trauma care), three Level II trauma centers, one of the area's largest home health care companies and one of the region's largest medical groups. Advocate Health Care trains more primary care physicians and residents at its four teaching hospitals than any other health system in the state. As a not-for-profit, mission-based health system affiliated with the Evangelical Lutheran Church in America and the United Church of Christ, Advocate contributed $614 million in charitable care and services to communities across Chicagoland and Central Illinois in 2012.
About Tea Leaves Health
Tea Leaves Health was formed in 2011 by a group of healthcare CRM and PRM experts with extensive experience working with providers. The Tea Leaves' Strategic Growth Platform is the only healthcare application comprehensive enough to provide the business intelligence and tools needed to leverage proprietary data and marketplace analytics, targeted and personalized content, and message delivery through any communication channel to drive strategic growth from high-value consumers and physicians.
For more information, please visit http://www.tealeaveshealth.com.