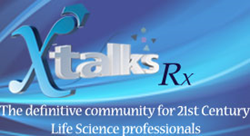 Toronto, Canada (PRWEB) June 18, 2014
A challenge common to all medical device manufacturers, regardless of their products' level of risk, indications of use, or technical specifications, is pre-market approval.
An integrated strategy towards regulatory approval is the most critical step for the future of any medical device. Leading regulatory consultancy Arazy Group and one of the world's premier accredited research and testing facilities, Toxikon Corporation, have established a successful cooperation to aid medical device manufacturers to comply with safety requirements and achieve regulatory approval in global markets.
Key topics include:

Effective go-to-market strategies and new ways to streamline and expedite global medical device registration
Colorants in medical devices: The spectrum of current regulatory expectations
Biocompatibility & ISO 10993
Extractables and Leachables/Chemical Characterization of Materials
When & How to Pool Samples
FDA approved color additives 21 CFR, 73, 74, 81 & 82
Toxicology Risk Assessments
For more information or to register for this webinar, visit: Colorants in Devices: Integrated Strategies Toward Regulatory Approval.
Xtalks, powered by Honeycomb Worldwide Inc., is a leading provider of educational webinars to the global Life Sciences community. Every year, thousands of industry practitioners (from pharmaceutical & biotech companies, private & academic research institutions, healthcare centers, etc.) turn to Xtalks for access to quality content. Xtalks helps Life Science professionals stay current with industry developments, trends and regulations. Xtalks webinars also provide perspectives on key issues from top industry thought leaders and service providers.
To learn more about Xtalks, visit http://xtalks.com.
For information about hosting a webinar, visit http://xtalks.com/sponsorship.ashx.
Contact:
Michelle Tran
Tel: +1 (416) 977-6555 ext 352
Email: mtran(at)xtalks(dot)com