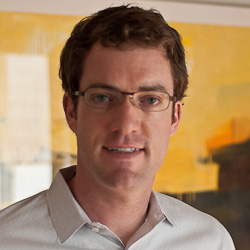 Cambridge, MA (PRWEB) June 12, 2014
Stephen Bronstein has joined Thinking Phone Networks' executive management team as SVP, Operations. Bronstein brings more than 18 years of experience in software as a service (SaaS), and will oversee all support, provisioning, and IT initiatives for the company.
Prior to joining Thinking Phone Networks, Bronstein served as founding COO for two SaaS startups from concept stage through successful exit. He was the chief operating officer at IODA, a digital music distributor for independent record labels that grew to a $50 million business and was acquired by Sony Music in June 2009. At IODA, Bronstein oversaw general operations and led the product, engineering, and finance organizations.
Before IODA, Bronstein was co-founder and COO of WebYes, Inc., acquired by Breakaway Solutions in 1999. He also worked as a strategy consultant in Hong Kong and San Francisco and ran program management and analytics at ItsOn, a SaaS provider of NFV infrastructure enabling next-generation mobile services.
"Stephen is a multi-talented operations visionary," said Steve Kokinos, president and CEO of Thinking Phone Networks. "His vast SaaS experience and strong leadership abilities will be critical to growing our support and provisioning teams as we expand our presence in the enterprise cloud communications market."
"I look forward to working with the entire Thinking Phone Networks team to increase our foothold in one of the fastest-growing areas of communications," said Bronstein. "IODA was one of Thinking Phone Networks' first clients, so I was a happy customer watching the company grow from afar before deciding to come onboard myself."
Thinking Phone Networks offers midsize and larger enterprises deeply integrated and analytics-driven single platform collaboration capabilities spanning voice, mobility (including smartphone and tablet support), video, presence, messaging, conferencing, and contact center. Twice recognized as a Gartner, Inc. Magic Quadrant "Leader," the company's cloud unified communications applications are deployed by enterprises, service providers, PBX vendors, and channel partners at thousands of locations around the globe. Thinking Phone Networks cloud communications services are available for immediate enterprise and service provider deployment. For more information, visit http://www.thinkingphones.com or email info(at)thinkingphones(dot)com.