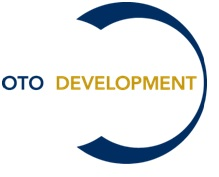 This is a direct reflection of our guests satisfaction with our teams commitment to service.
Spartanburg, SC (PRWEB) June 23, 2014
TripAdvisor® recently announced the winners of the 2014 Certificate of Excellence Award. This annual award is given to deserving hospitality establishments which includes hotels, attractions, and restaurants. To qualify for this award, a hotel must rank in the top 10% globally in guest satisfaction, maintain at least a four-out-of-five star rating, and receive a certain volume of reviews. OTO Development is excited to announce all of their hotels within the Northeast Region have received this designation. TripAdvisor rankings and awards are especially important in the hospitality industry because they reflect the opinions of the people who really matter: the guests.
OTO Development's focus has always been on providing an exceptional guest experience. With an emphasis on quality, reliability, service, and value, their portfolio has excelled. The OTO Development standards established these properties as premier hotels in their respective cities. "We are extremely proud of this recognition by TripAdvisor," said Regional Director of Operations Jared Karras. "This is a direct reflection of our guests' satisfaction with our team's commitment to service." OTO Development is happy to congratulate the following hotel recipients for winning the award this year:

Fairfield Inn & Suites New York Midtown Manhattan/Penn Station
Hampton Inn & Suites Mahwah
Hampton Inn & Suites Manchester
Hyatt Place Chesapeake/Greenbrier
Hyatt Place Garden City
SpringHill Suites Erie
About OTO Development:
Established in 2004, OTO Development is a rapidly growing hotel development and management company. With an emphasis on quality, reliability, service, and value, the goal of OTO Development is to develop a portfolio of great hotels managed by exceptional people. In the past ten years, OTO Development has developed over 50 hotels and currently operates portfolios of hotels for both a publicly traded REIT and the largest private equity firm in the world as a third party manager. Today, the company continues its impressive growth with more than $500M in urban new development projects in Seattle, San Francisco, Los Angeles, San Diego, Manhattan and Washington, DC. For more information about OTO Development, please visit otodevelopment.com or contact info(at)otodevelopment(dot)com.