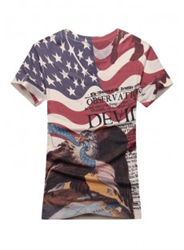 (PRWEB) June 12, 2014
As highlighted in the previous press releases, Fecbek.com is now offering great savings, up to 65% off, on all its fashion dresses and accessories. According to the sales director of the company, they will release new designs every week and offer great savings to its customers worldwide.
Many customers who are familiar with Fecbek.com are no strangers to its high quality trendy women's dresses. The company is now offering a promotional 50% off discount on all its women's dresses from now through July 15 2014.
The company serves a large base of global and local dress companies, including clients with unique requirements. The wedding dresses and other special-occasion dresses from Fecbek.com have recently become very popular in the market.
"We're passionate about our new designs like wedding dresses, T-shirts, swimsuits and more. We also highlight sales and specials on the homepage so that our customers are sure to find the best deals in an easy way," said the sales director.
Fecbek.com is a very popular online store when it comes to wedding dresses, bridesmaid dresses, men's T-shirts and other fashion products. It is considered by many women as one of the best places to buy high quality trendy dresses. As one of the leading fashion product providers, it serves clients in all 50 countries across the world.
About Fecbek.com
Fecbek.com is a leading online retail and wholesale store specializing in selling clothing, shoes, bags, wedding and occasion dresses, Cosplay, costumes and beauty products. With a wide selection of products at a low price, the company has been universally recognized for honesty, high efficiency and thoughtful services; it has built a long-term relationship with many customers.
For more information, please visit http://www.fecbek.com/.