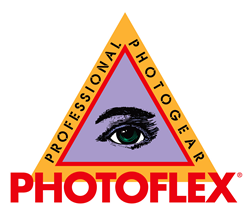 Being able to protect our patent has been a mission at Photoflex - Sharon Reeves, President, Photoflex
Watsonville, CA (PRWEB) June 14, 2014
Photoflex, Inc. announced today the successful settlement of recent lawsuits, the most recent involving CowboyStudio, with respect to patent infringement of the Quick Release Corner patent. Photoflex, Inc. is the owner of the QRC patent (U.S. No. 6,076,935) entitled Rapid Assembly Photographic Lighting Dome. The case number was 13-CV-05836-JSC and took place in the United States District Court for the Northern District of California, San Francisco Division.
"Being able to protect our patent has been a mission at Photoflex," stated Sharon Reeves, President. "This settlement provides another message to those infringing that we will continue to protect our intellectual property."
ABOUT PHOTOFLEX, INC.
For 30 years, Photoflex®, Inc. has been a world-leading manufacturer and innovator in lighting equipment for the Photography, Film, Video and HD Video industry. Photoflex, Inc. is located at 97 Hangar Way, Watsonville, CA 95076. Information about Photoflex can be found at http://www.photoflex.com. For ongoing news, please go to http://www.photoflex.com/about/press-releases.
###
Photoflex and the Photoflex logo are trademarks or registered trademarks of Photoflex, Inc. and/or its affiliates in the U.S. and other countries.