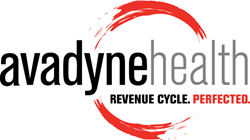 San Diego, CA (PRWEB) June 18, 2014
OSF Healthcare System has selected Avadyne Health, a leading provider of revenue cycle services and technology, to provide Self-Pay Account Resolution for all nine hospitals located in the Illinois and Michigan region.
Don Dadds, Executive Director of Revenue Cycle, stated, "The achieved agreement between OSF and Avadyne Health will allow our relationship to begin on a strong foundation of harmonized goals and expectations. We are incredibly grateful for their commitment to best serve the Sisters' Mission."
The US-based Avadyne staff will aid the health system in converting self-pay receivables to cash while delivering to its patients a world-class Patient Experience — a core principle of the company's customer service practices. Each member of the team, who average over 8 years with the firm, receives monthly coaching sessions to ensure they stay the best in the industry.
"Having one of the Midwest's premier health networks entrust us to manage their patients' financial experience is an honor," said Moises Eilemberg, CEO of Avadyne. "This will be a long term beneficial partnership, and implementing our Patient Experience practices will allow Avadyne to contribute nothing short of added success to the already fantastic reputation of OSF."
About Avadyne
Avadyne Health is a revenue cycle workflow technology and outsourced services firm serving more than 220 hospitals in 33 states. Avadyne services include self-pay follow-up, A/R and denial follow-up, and collection of post write-off accounts. Avadyne technology offerings include denials, A/R, and patient access workflow, along with complete dashboards and reports. Avadyne leads the industry in self-pay innovation with its Total Patient Experience approach and in technology with its Next-in-Queue workflow. Client teams use Avadyne's workpooling technology to maximize patient access and business office outcomes. The Avadyne team works on the same technology, so the firm can continuously adapt to meet client goals and challenges, and workloads, either in a fully outsourced capacity or as a "SafetyNet" for clients. For more information, visit http://www.avadynehealth.com.
About OSF HealthCare
OSF HealthCare, an integrated health system owned and operated by The Sisters of the Third Order of St. Francis, Peoria, Illinois, includes OSF Healthcare System consisting of nine acute care facilities and two colleges of nursing. It also has a physician organization, OSF Medical Group. To align more closely our care delivery system with physicians we developed clinical service lines in cardiovascular services, neurosciences and pediatrics. We employ almost 700 physicians and nearly 300 mid-level providers operating in more than 90 office sites. OSF HealthCare operates an extensive network of home health services known as OSF Home Care Services and also owns OSF Saint Francis, Inc., comprised of health care-related businesses, and OSF Healthcare Foundation, the philanthropic arm for OSF Healthcare System and OSF Home Care Services.