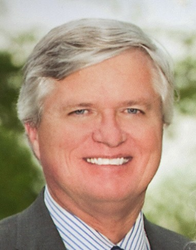 Monmouth, IL (PRWEB) June 16, 2014
Dr. Clarence Wyatt, Chief Planning Officer and Special Assistant to the President at Centre College in Danville, Ky., has been named the 14th president in the 161-year history of Monmouth College. Also the holder of the Pottinger Distinguished Professorship of History at Centre, Wyatt will begin his new position at Monmouth on July 1.
A 1978 graduate of Centre, Wyatt began working at his alma mater the following year, beginning a distinguished career during which he played a key role in helping the college rise to a prominent place among national liberal arts colleges. Wyatt has been centrally involved in Centre's fundraising efforts, helping to plan each of the college's capital campaigns since 1979. He has also directed Centre's strategic planning process since its inception in the early 1980s, writing each of the college's strategic plans since that time.
Wyatt is joining Monmouth College at an opportune time. While remaining true to its academic tradition of outstanding instruction with the personal touch that comes from a low 12:1 student-to-faculty ratio, the college has added new majors and pre-professional programs that provide a high return on investment to its students. For the past two years, 99 percent of Monmouth's students are employed or in advanced study within the first six months of their graduation.
Contributing to the upward trajectory, Monmouth's new $40 million Center for Science and Business, which opened last fall, is the latest project in a $120 million investment in facilities over the past 15 years. New academic initiatives such as the founding of the Midwest Journal of Undergraduate Research, extensive student summer research opportunities with faculty and a broadened selection of off-campus study opportunities are enriching the experience of Monmouth's students.
Prospective students are taking notice. The college is expecting its second record-level incoming class in two years. The new students represent a broader geographical range than the college has seen in nearly 50 years, including a record number of foreign countries. Additionally, the college's endowment is at an all-time high.
Its recent successes and prospects for the future made Monmouth College an attractive choice for Wyatt.
"American higher education is under great scrutiny and pressure," observed Wyatt, "as its value and affordability are being loudly questioned. But Monmouth College is addressing these concerns through innovative approaches to teaching and learning and through a commitment to being a place of high quality and high opportunity. Monmouth College can articulate the power and relevance of the residential liberal arts experience and help lead the evolution of that experience in the 21st century."
An energetic teacher and scholar on Centre's faculty for nearly a quarter-century, Wyatt's impressive breadth of experiences in higher education made him the "clear No. 1 choice" to emerge from Monmouth College's national search for a successor to Mauri Ditzler, according to William Goldsborough, chairman of the Monmouth College Board of Trustees. Ditzler's nine-year tenure as president will end on June 30.
"Dr. Wyatt has had close interaction with Centre's presidents and vice presidents on a wide spectrum of topics, from the direction of the college to the funding necessary to implement all the positive changes that Centre has experienced," said Goldsborough. "Centre has made a dramatic ascension in the past quarter-century, and Clarence has been there for all of it, working diligently and skillfully to help make it happen."
"Dr. Wyatt rose to the top of an extremely strong pool of candidates for a variety of reasons," said search committee member Ian Moschenross, chair of MC's Faculty Senate. "First and foremost, he is a true believer in the value of a liberal arts education, and his own life testifies to that value. His work at Centre brings versatility to the position of president. His intimate involvement on so many different levels at Centre has made him very comfortable and persuasive with a number of different audiences – students, faculty, staff, trustees, donors and community members."
At Centre, Wyatt has served as the director of a number of programs, including the Brown Scholars Leadership Program, and he was the first director/mentor of the Brown Fellows Program, Centre's marquee scholarship and enrichment program. He was also involved with Kentucky's Governor's Scholars Program for nearly two decades, serving more than half that time as campus director.
In 2000 and 2012, when Centre hosted nationally-televised vice presidential debates, Wyatt co-chaired the committees that directed the events.
He was the first recipient of Centre's Young Alumnus Award, and he twice received the C. Eric Mount Award, presented to the faculty member who makes the greatest contributions to student life outside the classroom. Wyatt has also received awards from Centre for outstanding teaching and for extraordinary leadership in the life of the college.
Wyatt's contributions have helped Centre improve its national profile in a number of areas. In both 2012 and 2013, the college was ranked No. 1 in the nation for Overall Happiness, according to the Alumni Factor guidebook, which takes into account such measureables as financial success, alumni giving and graduation rate.
Since 2000, Wyatt has served as the election night commentator for the ABC television affiliate in Lexington, Ky., but it is the issue of America's involvement in the Vietnam War in which Wyatt has most distinguished himself as a scholar. He is the author of "Paper Soldiers: The American Press and the Civil War," an acclaimed book about U.S. press coverage of the war. He co-edited "The Vietnam Era," a digital collection of essays and primary sources, and has contributed chapters and essays to several collections on the Vietnam War. Most recently, he co-edited "Media and Propaganda in Wartime America," a two-volume encyclopedia.
Wyatt has spoken at conferences on a wide variety of topics related to American politics, diplomacy, journalism and the Vietnam War. In 2010, he was the session keynote speaker at the Conference on War, Journalism and History, co-sponsored by the University of Edinburgh and the University of Kentucky.
A Fulbright Fellowship recipient in 2012, Wyatt taught Vietnamese and U.S. history at Hanoi University and conducted research for a book on the shared histories of the U.S. and Vietnam
Centre's surrounding community has also benefited from Wyatt's expertise. In 1986, he co-founded Heart of Danville, which was recognized by the National Trust for Historic Preservation as the nation's outstanding Main Street program in 2001. He has been active in a number of other civic organizations, as well.
Wyatt, 57, is married to Lobie Stone, a Centre alumna, who received her B.F.A. in studio art from the University of Minnesota. Stone has had an extensive career in business, working as an oil trader and stock broker and, for several years, running Lobie Stone Design Studio, a successful design practice in San Antonio, Texas. She has a strong interest in the arts, historic preservation and downtown development. In Danville, she serves on the city's Architectural Review Board and on the Design and Preservation Committee of the Heart of Danville.
Wyatt received his master's degree and Ph.D. in history from the University of Kentucky in 1984 and 1990, respectively.