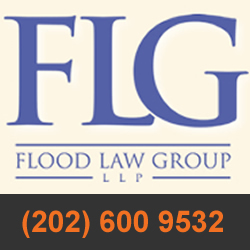 Our national defective drug lawyers continue to investigate potential claims over Pradaxa bleeding events
Washington, D.C. (PRWEB) June 13, 2014
Flood Law Group is pleased with the outcome of the settlement of thousands of lawsuits against the drug manufacturer Boehringer Ingelheim for alleged injuries due to the drug Pradaxa, according to a May 28, 2014 NY Times article. The settlements equaled a total of $650 million. Flood Law Group continues to investigate potential Pradaxa injury lawsuits.
According to the article, the settlement will likely cover the over 4,000 law suits currently in state and federal courts. The plaintiffs argued that patients taking the blood thinner drug were not properly warned that the drug can cause serious and sometimes fatal bleeding.
"We are pleased with the settlement and are happy to see Pradaxa litigation moving forward," said Christopher Brown, Director of Communications at Flood Law Group. "Our national defective drug lawyers continue to investigate potential claims over Pradaxa bleeding events."
According to NY Times, Pradaxa was approved in 2010 intended to replace warfarin, the older treatment. Before arriving on the market medical professionals were alarmed at the number of life-threatening cases. The drug has been prescribed to 850,000 patients in the United States and linked to more than 1000 deaths.
To read the full NY Times article click here: http://www.nytimes.com/2014/05/29/business/international/german-drug-company-to-pay-650-million-to-settle-blood-thinner-lawsuits.html?_r=1
About Flood Law Group
Flood Law Group, LLP is an experienced litigation firm, serving injured persons and families across the nation. The law firm handles complex cases involving asbestos litigation, pharmaceuticals, defective medical devices, medical malpractice, birth injuries and more. Flood Law Group, LLP is also one of the top law firms in the nation to handle serious injuries and wrongful death.
For more information, visit: floodlawgroup.com