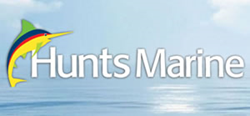 Renowned as Worlds Best 4 Stroke Outboard Motors
Sydney, NSW (PRWEB) June 26, 2014
Hunts Marine, based in Sydney and Wollongong today announces that they have entered into a distributorship agreement with Suzuki Marine.
Effective immediately boating enthusiasts will be able to purchase Suzuki outboard motors from each of the Hunts Marine locations and have those engines serviced by trained technicians at the same locations.
Announcing the distributorship Hunts Marine Director said, "We are absolutely delighted to have entered into this distributorship arrangement with Suzuki Marine. Suzuki is widely regarded as the builder of the world's best 4 stroke outboard motors and these motors naturally complement our extensive range of boats from leading boat builders."
"What attracted us to Suzuki is that their fuel injected motors are built with the latest technology providing fuel efficiency without reducing power output. It is an outstanding package," Jon added.
"We also know that Suzuki Marine engines are the preferred engine for Marine Rescue in NSW and that they are the engine of choice for the majority of commercial fishers in the Northern Territory so they are extremely reliable," Jon observed "And this is backed by a five year warranty – the longest of any 4 stroke outboard engine in Australia."
"All-in-all it is a great package and boating enthusiasts can be assured of expert advice and assistance when they visit our convenient locations at Blakehurst, Wollongong," concluded Jon.
Hunts Marine is one of New South Wales oldest and most respected marine dealerships. The family business was established in 1946 and has traded continuously since that date. Hunts Marine specialise in tailoring the right boating package for the needs of each customer.
For further details contact head office on 02 9546 1324 or visit http://www.huntsmarine.com.au.