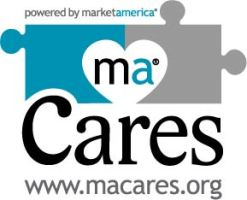 Greensboro, NC (PRWEB) June 13, 2014
ma Cares, a local non-profit 501(c)(3) that exists to improve the quality of life for children, families, veterans and animals, will set up outside Harris Teeter of Westridge Square, located at 3357 Battleground Avenue Greensboro, NC 27410, on Saturday, June 14th from 11-2 to collect non-perishable food donations for homeless families.
"Food insecurity is a big problem in our area and we are working with Pathways Center to make sure the pantry is stocked for residents who cannot afford to purchase food for themselves and their children," says ma Cares President Brandi Quinn.
Pathways Center is a division of Greensboro Urban Ministry whose purpose is to offer safe, temporary shelter to homeless families while they are looking for other housing. The Center accommodates 16 families and works to keep their pantry stocked so residents can help themselves as needed.
"For most of the parents, finding a place to live is their top priority," says Susan Taylor from Pathways. "Knowing that their children will have food to eat, especially during the summer months when school is no longer in session, really helps to lessen the burden for them."
The center's greatest need is protein sources like canned meat (tuna, chicken, Vienna sausages, etc…), peanut butter, dry beans, and macaroni and cheese. Canned milk and rice are also appreciated, as well as oatmeal, grits, cereal and breakfast bars, pop tarts, fruit roll ups, individual puddings and fruit cups, packages of crackers with cheese or peanut butter, and microwavable meals to help curb children's' appetites.
Those who don't have time to visit the ma Cares table at Harris Teeter on June 14th are encouraged to drop off non-perishable food donations at Market America located at 1302 Pleasant Ridge Rd. Greensboro, NC 27409 between the hours of 9 a.m. and 5 p.m. Monday through Friday until June 30th. Checks may be made out to ma Cares and delivered to the same address or donations made at http://www.macares.org will be accepted for those who'd rather have us do the shopping.
"We hope you'll join us in feeding homeless families," says Katie Taylor, ma Cares Project Manager. "No child should have to go to bed hungry."
To learn more about ma Cares and their initiatives, please visit http://www.macares.org.
ABOUT MA CARES
ma Cares is a 501c3 organization that exists to celebrate and improve the quality of life for children, families, veterans and animals. It all began more than a decade ago, and has truly blossomed, thanks to support from businesses and individuals. Since its inception in 1998, ma Cares has assisted dozens of organizations. Currently, ma Cares supports five charitable efforts: Earlier.org, Pathways Center, Kids of Childhood Cancer, Red Dog Farm Animal Rescue Network, and its own program to assist veterans and military troops – Faith Cares.
For more information:
http://www.macares.org
###