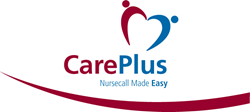 "The combination of Nathan Buzza's industry knowledge and the decades of experience within our CarePlus™ Gold Partner Network made for great discussions, creation of new ideas and development of new opportunities."
Perth WA, Australia (PRWEB) June 17, 2014
NiQ Health, the leader in "message based nurse call systems" welcomed their Partner Network to the CarePlus™ 2014 Annual Partner Conference in Phuket, Thailand. The Annual Partner Conference provides an opportunity for all individual companies to come together to discuss regional industry trends and integration solutions. NiQ Health was joined by Nathan Buzza, a member of their Advisory Board, who as Keynote Speaker focused on competitive analysis, technology and industry trends, and business development.
Mr Andrew Rothon CEO of NiQ Health today said, "The breadth of capability, the experience and knowledge of our CarePlus™ Partner Network makes this group one of the best in the Australasian region."
"The combination of Nathan's industry knowledge and the decades of experience within our Gold Partner Network made for great discussions, creation of new ideas and development of new opportunities."
All CarePlus™ Partners have capabilities beyond just nurse call which assists in adding value to the product, with specialities including; audio visual, MATV, security systems, access control, CCTV, data cable and fibre optic solutions, telecommunications, cloud technology, radiology equipment, operating theatre equipment, and clinical imaging software. CarePlus™ Gold Partners offer a 'total solution' to customers.
NiQ Health's CarePlus™ significantly improves the workflow and efficiency of clinicians and caregivers while simultaneously combatting growing concerns within the healthcare environment, a demonstration of these capabilities can be viewed here. CarePlus™ can be considered "middleware in a box" integrating smartphones, paging, wireless and VOIP telephony, ward signs, large screen information boards, email, patient entertainment terminals, duress systems and Building Management Systems (BMS). CarePlus™ provides extensive reporting and Business Intelligence software capabilities providing significant workflow productivity efficiencies and improved patient safety. More information can be found at http://www.careplus-niqhealth.com.